The Cloud Benefits Of E-Commerce Hosting: Five Main Advantages Of Cloud Hosting Over Traditional Hosting
When setting up an e-commerce shop, there are many things to decide and to invest in. One of the most important decisions is to choose the best hosting solution (e.g., for your Magento hosting).
In the constantly evolving e-commerce industry, you have to make sure you are always up-to-date when you want to become and stay competitive. For this, you have to provide your customers with the best possible experience when accessing your e-commerce store.
Many factors can disappoint customers when browsing your site. Inadequately structured categories and information or poor design can ruin the user experience and hurt sales. Overall, slow loading times and poor performance are the most common reasons to leave a page.
This is why the three main challenges for an e-commerce store are: speed, scalability, and security.
To prevent this, you have to choose an appropriate hosting plan.
But which one?
Which hosting solution is best for e-commerce websites? Three factors to help you decide
Depending on your business's size and your future ambitions, different types of hosting come into play.
In general, there are four main ways of hosting:
Shared server
VPS server
Dedicated server
Cloud server
For a startup in its initial stages, a traditional hosting solution, e.g., with a shared server, can be sufficient. But a growing e-commerce business demands more resources and has specific requirements.
When you are searching for a suitable hosting solution for your e-commerce shop (especially when you run Magento and want to meet all Magento hosting requirements), there are three important factors to help you decide.
Factor 1: e-commerce hosting costs
When calculating how much you want to spend, you have to consider the number of different hosting characteristics you need.
You should think about:
Performance
Support
Redundancy
Scalability
Features
Architecture
As prices vary between hosting providers, we use our prices as examples.
For single servers, which are great for startups, developers, and small and medium-sized businesses,
Prices range from €49 to €199 per month (plus the AWS price).
In comparison, multi-server setups, which provide far superior performance and architecture, are priced between €249 and €999 (plus the AWS price).
Factor 2: e-commerce hosting plans
The ideal e-commerce hosting plan combines two things: an affordable price plus the level of support and hosting requirements you need.
We will provide our plans as examples.
MGT offers:
Even if you have the highest requirements for your e-commerce business, our auto-scaling setups, including the
MGT Code Deploy, MGT Cloud Log, and Web Application Firewall as part of a high performing AWS Auto Scaling with Varnish guarantees the most advanced features for an outstanding user experience.
Factor 3: e-commerce hosting solutions
When you consider the e-commerce hosting cost and the hosting plans, one question will arise: what is the most appropriate hosting solution?
Sadly, there is no easy answer to this because everyone has different requirements.
MGT Commerce offers free consulting to find a suitable high-performing hosting solution. Contact us now!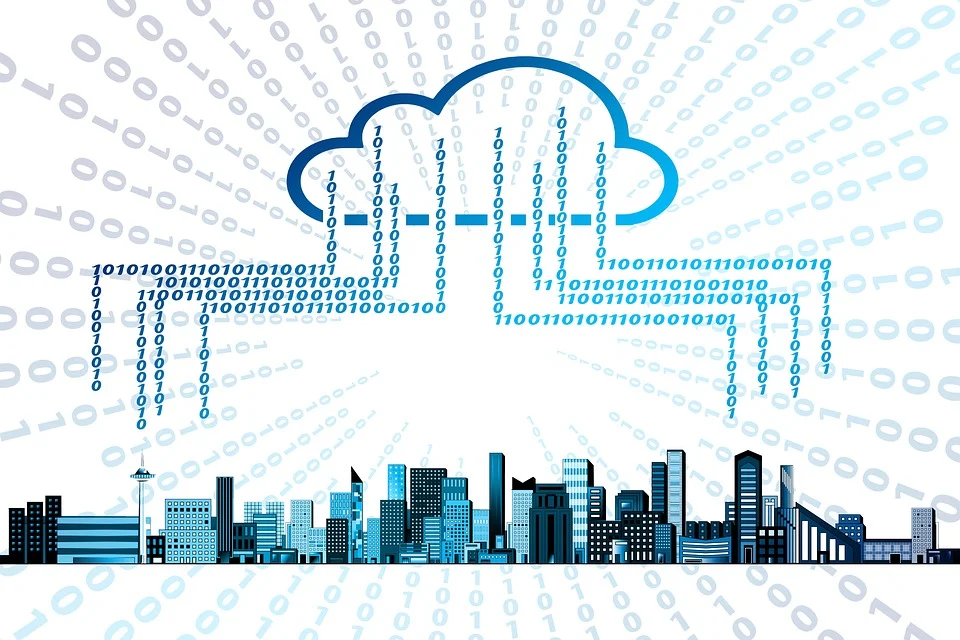 Compared to a traditional server setup, cloud hosting dramatically increases the speed of your e-commerce shop.
Why cloud hosting? The five main advantages of cloud-based e-commerce solutions
There are many challenges, such as finding a solution that guarantees your customers' best e-commerce business performance. Site speed, scalability, and security are essential factors when choosing a hosting solution.
But why cloud hosting? What are the benefits that make cloud hosting the best choice for e-commerce stores?
After all, cloud hosting has significant advantages over traditional hosting (hosting on a dedicated or shared server). Here are the 5 main ones:
Advantage 1: Availability & reliability
Was there water damage in your office or a fire that destroyed the servers, and your online shop is unavailable?
That's a complete disaster and the worst-case scenario. But even if servers are well protected, damage to them is a constant risk. Compared to traditional hosting solutions, the cloud is much more resilient to the server's hardware failures. This ensures that your e-commerce site is constantly available and makes the cloud hosting solution far more reliable.
With cloud hosting, downtime caused by hosting issues is nothing to worry about.
Advantage 2: scalability & flexibility
A server in a traditional hosting setup has limited resources, and effort is needed to upgrade it. It is a static system that is not flexible at all.
Instead, cloud hosting allows you to dynamically adjust resources to the exact amount you need at any time.
You can easily add or reduce important resources like:
CPU (Cores)
Bandwidth
Storage
Random-access memory (RAM)
This brings huge flexibility, as you can always easily take advantage of this scalability when your e-commerce shop is growing faster than you thought.
Advantage 3: security
The potential consequences of hackers taking advantage of inadequate security and stealing sensitive customer data are something you don't want to face.
When dealing with sensitive customer data, only the best protection is good enough.
For e-commerce shops, things to secure include:
Business data
Files
Tools
Applications
Networks
With an infrastructure that protects your data at different levels, cloud hosting offers the highest level of security.
If you run Magento, the best security solution is MGT WAF. Our WAF Web Application Firewall is managed on top of AWS WAF that protects your Magento shop against common web intrusions.
Please have a look at our helpful checklist and tips for adequate protection on how to secure a Magento site as well.
For any assistance with or consultation on our advanced security solutions, feel free to reach out.
Advantage 4: backups and recovery
The appearance of an unexpected system failure that causes the loss of your precious business data is another worst-case scenario for your e-commerce store.
As cloud servers are functional at all times, physical damage or system failures won't affect your daily business.
Using traditional hosting solutions, you have to take care of any backups and recovery yourself. When choosing cloud hosting, your data is automatically backed up, and disaster recovery is offered.
Disaster recovery generally refers to measures that are initiated after an IT component failure.
Advantage 5: Performance
The biggest cloud hosting benefit is probably the ability to provide much faster data access than a traditional server setup. Cloud hosting will make sure your data delivery speed increases.
Professional cloud hosting services will detect the server closest to the customer and deliver content from the nearest source. This minimizes page loading times.
Want to speed up Magento and learn our top 10 easiest tips for Magento 2 speed optimization?
Learn everything about how to increase Magento website speed.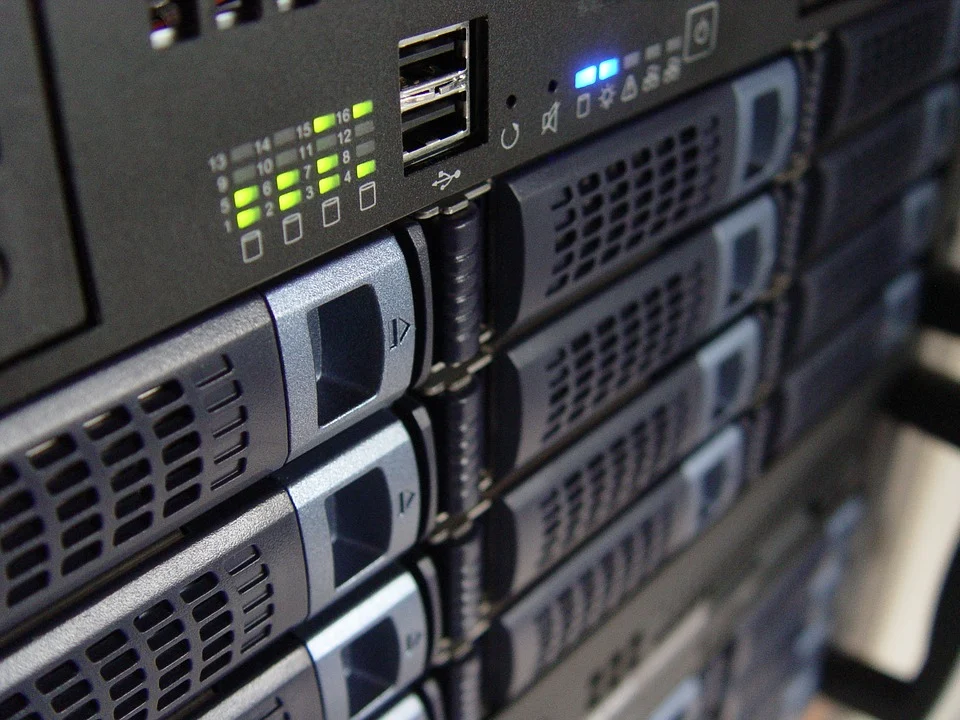 Compared to a traditional server setup, cloud hosting dramatically increases the speed of your e-commerce shop.
Amazon e-commerce hosting with MGT: AWS advantages
Decreased loading times and improved performance are satisfying for your customers. For outstanding speed, we recommend cloud hosting with Amazon Web Services (AWS).
AWS grew from the pioneer in cloud hosting into a global market leader and leader in the infrastructure as a 7th consecutive year service.
Since 2006, AWS has developed a high standard of robust technology with broad functionality> based on a secure, redundant global infrastructure.
Choosing Magento server hosting on AWS brings you benefits such as:
Security
High performance
Reliability
Flexibility
Scalability
Cost-efficiency
We specialize in AWS because we consider it the best solution for a Magento shop's needs.
When starting an ambitious e-commerce business with Magento, our high-performance Magento hosting fully managed on AWS lets your online shop reach its full potential.
Did you know that with the MGT Varnish Cache for Magento, you can make Magento load up to 250x faster?
We would be happy to consult with you about this and find the best solution for you. Contact Us
Conclusion
The best hosting solution for e-commerce businesses is cloud hosting
The reasons why cloud hosting is the best solution for e-commerce businesses are obvious.
Availability and reliability, scalability and flexibility, security, backups, and recovery, as well as performance, are only a few of the main advantages of cloud hosting over traditional hosting.
A tailor-made and suitable hosting plan created especially for your e-commerce site is a key factor for evolving your business and satisfying your customers who would like to spend their money with you.
With MGT, your worries about hosting plans are a thing of the past. Our high performing plans for the best Magento hosting ensure your business has a bright future!
Contact us now for a free consultation about high-performance Magento hosting on AWS.