Magento 2 Inventory Management Reports: Grow with Inventory Reports
Magento 2 inventory management can help improve your business performance. The ever-evolving market trends make it critical for business owners to rely upon the Magento 2 Inventory Reports. The feature makes monitoring stock levels and analyzing sales performances on your Magento 2 store easier.
According to warehouse study, about 76% of warehouse decision-makers feel the need to improve performance while adjusting to the shifting consumer demands. Through this blog post, understand why Magento 2 reports are vital for efficient inventory management and how they propel profitable decision-making.
Key Takeaways
Discover the importance of Magento 2 Inventory Management Reports.
Understand how Magento 2 Inventory Reports can support business performance and customer satisfaction.
Explore the key features of Magento Reports, including tracking stock levels and personalized dashboards.
Learn about forecasting stock demand and avoiding inventory problems.
What are Magento 2 Inventory Reports?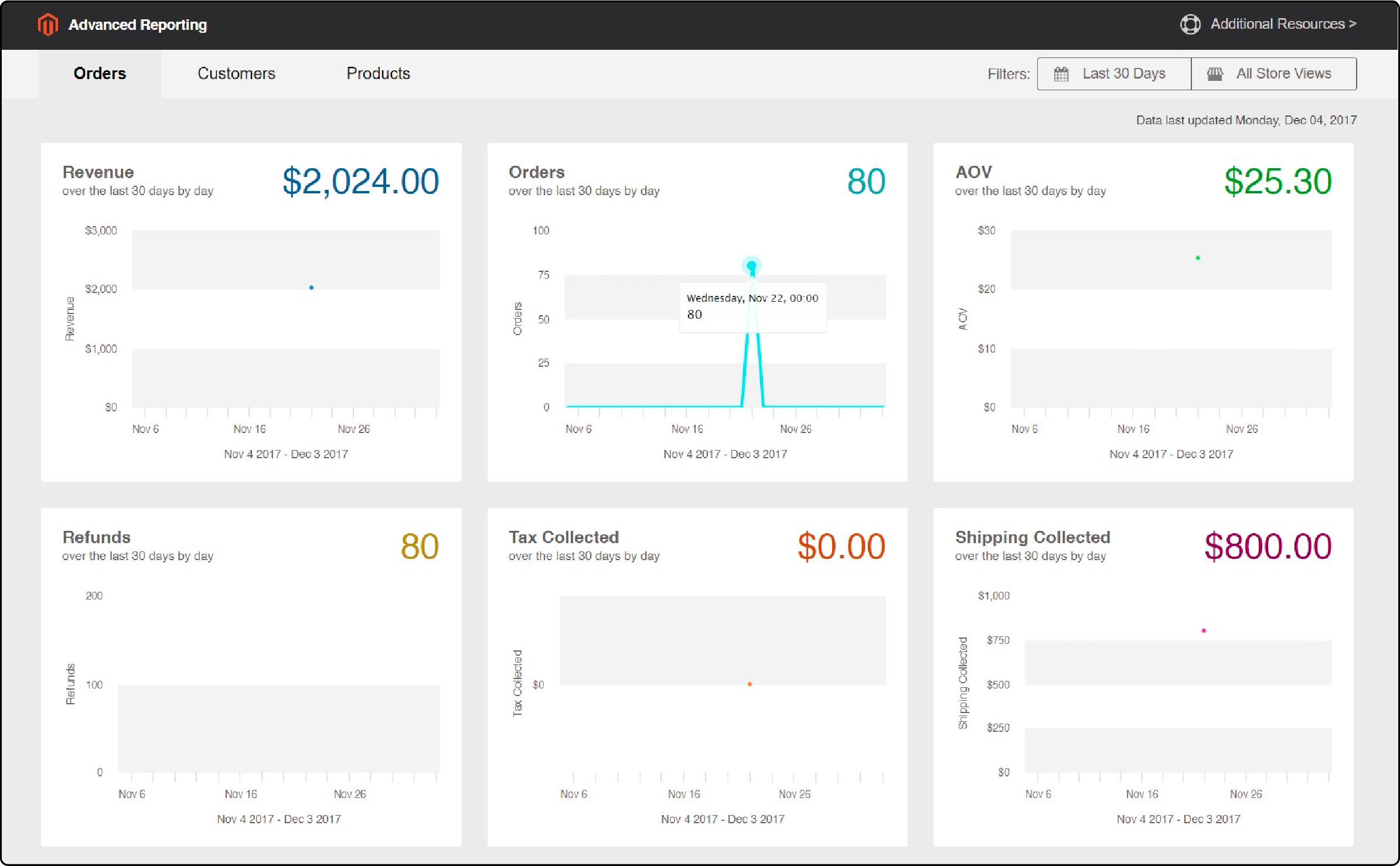 Magento 2 Inventory Reports are tools used to get insights into stock details. Reports allow for managing and analyzing the inventory and performance of a Magento 2 store.
They provide detailed information about inventory quantities, sales, bestsellers, and low-stock products. The insights help store owners make informed decisions regarding their stock management.
A detailed understanding of inventory also ensures a better shopping experience for customers, as the items they need always stay available.
Key Features of Magento Reports
1. Tracking and Management
It gives you a real-time view of stock value and stock change. With all the purchases and orders in a Magento store, keeping track of everything can be difficult.
Magento reports allow for staying informed about the quantity change and making strategic business decisions for the future.
The inventory report grid shows customer orders and their purchase history. Business owners can also determine product availability through inventory status reports.
2. Personalized Dashboard
The Magento dashboard is where you can find information on all your store's inventory levels. You can get inventory reports for individual products from the 'reports' tab of a Magento store's admin dashboard. To access the reports, one must click on a product SKU mentioned in the lists of products.
3. Smart Management
Integrating a Magento 2 reports extension can help manage inventory data and streamline operations. It can ensure that a Magento site's inventory reports stay up-to-date. An inventory management extension can also help identify inventory changes within the supply chain.
Store owners can also link an ERP system to improve inventory management by syncing and centralizing data. Linking the Magento website with an ERP system enables accurate product availability tracking, order processing, and restocking.
Importance of Inventory Reports in Managing Magento 2 Stores
1. Warehouse Management

Warehouse management reports provide businesses with valuable insights into their warehouse operations. It helps streamline the warehouse processes by offering real-time visibility into stock inventory.
These reports allow businesses to monitor the movement of products within warehouses, helping them identify any bottlenecks or inefficiencies. With warehouse management reports, businesses can easily manage multiple warehouses and track stock across locations.
2. Sales and Marketing Insights

Sales and marketing reports help avoid running out of popular items. By analysing sales data, businesses can evaluate the success of their marketing campaigns. They can identify which channels or promotions generate the most sales, allowing targeted marketing efforts.
Sales reports also offer valuable information about customer preferences and behavior. Businesses can use the data to personalize their marketing messages and improve the overall customer experience.
3. Effective Stock Management

Magento 2 Inventory Reports help store owners figure out and plan their inventory. You can access a detailed report on best-selling products, the number of items ordered daily, and available stock.
The reports are downloadable in a CSV format, so you can export them to other devices and view them when needed. You also can determine the sales performance of each product in your store, thus understanding what products work best for your store's profitability.
4. Forecasting Stock Demand

The benefits of effective inventory management extend beyond stock quantity. Magento reports also show how fast items in your store sell. It lets you know when to order more of an item and keeps your business running smoothly.
The reports can help businesses predict future customer demand for specific products by analyzing slow-selling products and trends. Forecasting the stock demands helps balance between the supply and demand.
5. Avoiding Stock Problems

Effective inventory management supports businesses in forecasting demand and avoiding stock issues, such as lack of inventory, low stock, or dead stocks. By tracking and monitoring stock inventory in real time, store owners can identify when products are running out of stock. Having detailed insights on stock issues ensures immediate action, such as restocking or adjusting the marketing strategies for promoting other (available) items.
A stock report also helps businesses anticipate future stock needs by forecasting demand based on historical sales data. Understanding which products are popular and when they sell the most allows inventory planning. It helps prevent overstocking or understocking situations that can lead to financial losses or dissatisfied customers.
For example, Imagine a store selling decorative and indoor LED lights. They can benefit from inventory insights by determining what kinds of indoor lights their customers order the most or which time of the year they receive the most decorative lighting products.
6. Supporting Business Performance

Magento 2 Inventory Reports play a crucial role in supporting business performance. Product performance and sales trends insights help identify slow-selling products. Store owners can analyze which items generate the most revenue and adjust their strategies accordingly. It helps make informed decisions about promotions or discounts to boost sales.
Store owners can optimise their inventory management practices with accurate and detailed information. Improved inventory management impacts customer satisfaction and increases the operational efficiency of a business.
Apart from inventory management, smooth website performance also affects the success rate of an e-commerce business. Investing in a Magento hosting service that scales with a buisness can reduce the bounce rates and propel conversions.
Types of Magento 2 Inventory Reports
The 'Reports' tab on your Magento 2 dashboard shows five types of reports. These reports provide stock information and contribute to making informed business decisions.
Marketing: You can access information about the status of online shopping carts, search terms on a store's website, and newsletter transmissions from the marketing section.

Sales: This section allows you to access detailed information on Orders, Taxes, Invoices, Shipping, Refunds, Coupons, and Pay Method settlements. You can also export data relevant to the sales performance of individual products.

Review reports: This section displays a summary of product reviews. You can filter the results by customers or products. It allows you to view which products received customer reviews and provides a list of the customers who reviewed your products.

Customer reports: From this section, you can access the data about customer activities within a time. It allows for gathering information on total orders, order management, number of new accounts, and the number of customers for different product segments.

Product reports: This section provides a detailed report on the number of viewed and ordered products, bestsellers, stock, and downloads.
FAQs
1. Does Magento 2 have an advanced inventory management system?
Magento 2 has an advanced inventory management system with robust features for tracking and controlling your inventory effectively. With Magento 2, you can easily check the inventory status, manage stock levels, and make sure your product quantities are accurate.
2. Can I see any changes in my inventory with a Magento 2 inventory report extension?
Yes. The extensions allow you to see all stock change inventory reports, bringing clarity into your business's sales channel. Extensions give up-to-date stock options and Magento Back-in-Stock information. Magento inventory management extensions also enable qty increments or maximum qty allowed in shopping carts.
3. How can I check the inventory in Magento 2?
The Magento 2 platform provides a user-friendly interface to access real-time information about your stock. You can easily check the inventory status, monitor product quantities, and make adjustments to maintain an accurate inventory.
4. How do Magento's advanced inventory settings help businesses?
Advanced inventory settings let businesses handle multi-warehouse inventories, automatically return credit memo items to stock, and control stock thresholds more effectively.
Summary
Magento 2 Inventory Reports allow managing stock and optimising operations for improving business profitability. These reports provide valuable insights into stock levels, product availability, and sales performance. Using inventory reports effectively allows for making decisions that help provide satisfactory shopping experiences. It also helps balance the demand and supply aspects of an e-commerce business.
Ready to drive success in the coming year? Integrate extensions that optimise your store and look out for Magento 2 hosting services for improved website performance.