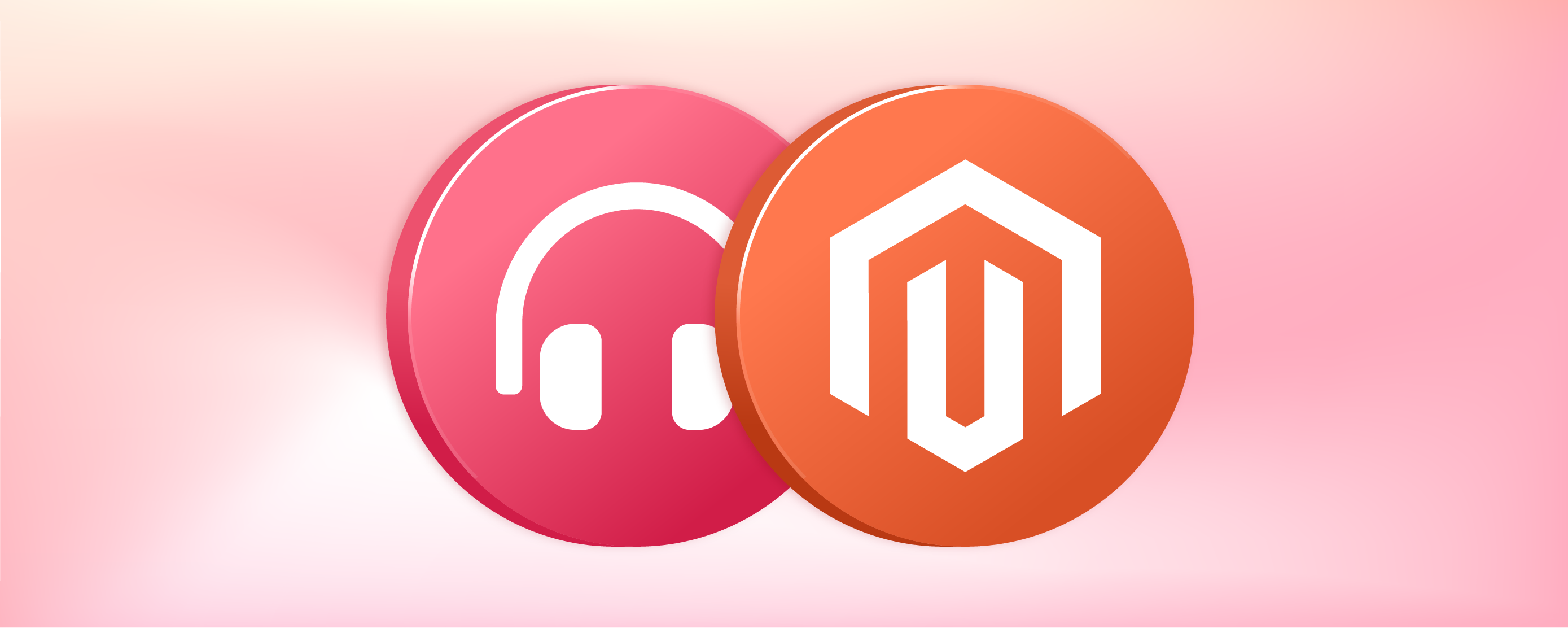 9 Reasons to Choose Magento Hosting Services
Magento hosting services help improve your online store's performance and sales. It also streamlines operations and enhances the reliability of Magento-based websites. This article explores the key advantages of Magento hosting services, demonstrating how they can elevate your e-commerce business. It provides you with a better understanding of the benefits associated with managed hosting services.
Key Takeaways
Discover the benefits of Magento hosting services for enhanced online store performance and scalability.

Explore how Magento hosting simplifies the management of multiple online stores from a single admin panel.

Understand the importance of auto-scaling and security in Magento hosting.

Discover how Magento hosting services optimize your ecommerce for all devices.

Learn how to stay compliant with regulatory requirements with Magento hosting services.
What are Magento Hosting Services?
Magento is a popular and powerful platform for creating and managing online stores. However, it can be resource-intensive and complex to set up and maintain. That's where Magento hosting services come in. Magento hosting services are specialized web hosting solutions designed specifically for websites and online stores powered by the Magento e-commerce platform.
This focused approach is essential because generic hosting may not provide the optimal environment. These services prioritize performance, scalability, and security and provide for Magento-based websites. It includes expert Magento support, security measures, and tools to streamline store management.
9 Reasons to Use Magento Hosting Services
1. Enhanced Magento performance
Magento hosting services are equipped to optimize your site's performance, ensuring that it loads promptly and efficiently. It is ideal for businesses looking to elevate their online presence and maximize their conversion potential.
It optimizes the server environment specifically for Magento. This optimization process enhances overall website performance and quickens page load times. These services employ various techniques, including Magento-specific optimizations, routine server maintenance, updates, caching, and server optimization strategies.
2. Growth and expert server management
Magento hosting services help refine your product offerings and enhance the customer experience. You unlock the potential for greater operational efficiency by relegating server tasks to hosting experts. It significantly increases overall productivity, allowing you to allocate your time and resources more effectively.
Any technical issues that may arise are promptly addressed, sparing you uncertainties that can come with server management. It is a state of assurance that lets you focus on your business objectives clearly and confidently.
3. Scalability and reliability for increased traffic
Magento hosting offers robust architecture and scalability options. Magento websites need scaling to accommodate high traffic volumes, especially during peak and promotional seasons. This flexibility ensures your website can adapt to your customer's changing needs and demands.
Magento hosting services may offer Auto-scaling to ensure uninterrupted performance during peak and promotional periods. It includes several other crucial aspects, such as installing necessary server software and services and efficient server provisioning to prevent resource wastage.
It also offers stability and an uptime guarantee, preventing potential loss of sales opportunities. It results in a positive customer experience, ultimately increasing customer loyalty.
4. Elevated server security for Magento stores
When managing a Magento platform, choosing a hosting service is important in safeguarding your online store. Magento hosting services offer a multifaceted approach to security, ensuring the protection of your website and customer data. These services employ dedicated firewalls , VPNs, and DDoS protection to protect and keep data encrypted.
By consistently staying up-to-date with security patches, they effectively shield your commerce from emerging threats. These threats include data privacy breaches, phishing, malware infections, Distributed Denial of Service (DDoS) attacks, SQL injection, etc. Limited access reduces the risk of unauthorized or malicious changes.
5. Server monitoring
One of the key benefits of reliable Magento hosting services is their commitment to round-the-clock server monitoring. The server monitoring process encompasses several vital components:
CPU, Memory, and Disk Space: Regular checks monitor the server's CPU usage, memory consumption, and available disk space. This monitoring helps maintain optimal performance and prevents resource-related bottlenecks.

Individual Services: Specific attention is given to critical services such as Redis, Elasticsearch, and MySQL. Continuous monitoring of these services ensures they are operating smoothly and efficiently.

Unwanted Web Server Requests: The hosting team monitors malicious traffic or unwanted incoming web server requests. Any suspicious or unwanted requests are swiftly identified and addressed to maintain the security and integrity of your e-commerce platform.

Load Balancing: Load balancing is optimized to ensure even distribution of traffic and resources, preventing server overload and ensuring a seamless shopping experience for your customers.
If there are any errors or issues, the hosting service team is well-prepared to resolve them promptly and efficiently. Hosting services also ensure enhanced compliance and payment processing. With SSL encryption, a compliance badge, and security features, you guarantee your customer's payment information.
6. 24/7 Technical support
Magento hosting services offer continuous technical support to address any issues or concerns that may arise. It ensures the uninterrupted and efficient operation of your e-commerce website. A dedicated support team is available 24/7 to offer assistance.
The technical support team assists in minimizing cloud expenses by identifying idle resources and creating heat maps to determine when resources are needed. This optimization helps in cost reduction while maintaining performance.
The Magento support team handles various operational tasks, including:
Conducting regular server health check-ups.
Applying necessary operating system patches.
Performing regular Magento backups.
Managing the database efficiently.
Providing ongoing support at the application level.
The server support and maintenance guarantees the reliability and smooth functioning of your Magento ecommerce platform.
7. Cost-effective solution and return on investment (ROI)
When considering Magento hosting services, it's important to recognize their value to your e-commerce. Many managed hosting providers offer cost-effective plans, which are better than hiring in-house teams. It includes hosting services such as server maintenance and security. The approach proves to be more economical as it allows you to redirect resources to other critical aspects of your business.
Magento hosting services enhance your online presence while effectively managing your budget. It ensures the seamless operation of your e-commerce platform and enhances overall customer satisfaction.
8. Ensures compliance with regulatory requirements
When it comes to running an e-commerce business, compliance with industry and regulatory standards is of paramount importance. It includes the Payment Card Industry Data Security Standard (PCI DSS).
PCI DSS is a set of security standards designed to handle sensitive payment card data safely. It helps by handling credit card information during checkout. Here's how hosting services help ensure PCI DSS compliance:
Data Encryption: Hosting services provide encryption protocols, securing the data as it travels between the customer's browser and your server and while it's stored on the server.

Firewalls and Intrusion Detection: Hosting services implement firewalls and intrusion detection systems to protect against unauthorized access to your server. It is crucial for preventing data breaches and maintaining PCI DSS compliance.

Regular Security Audits: Hosting providers often conduct regular security audits and assessments to identify and address vulnerabilities promptly. It helps ensure that your hosting environment remains compliant.

Secure Network Architecture: Hosting services design their network architecture with security in mind. It isolates payment processing systems from other parts of the infrastructure to reduce the risk of data exposure.

Patch Management: PCI DSS mandates that systems be updated with security patches. Hosting services can help promptly manage and apply these patches to maintain a secure environment.

Log Monitoring and Access Controls: Compliance also requires logging and monitoring of access to payment card data. Hosting providers often offer these features, making it easier for businesses to meet these requirements.

Compliance Documentation: Hosting services may also provide documentation and evidence of compliance. It can be valuable for your business's compliance efforts and audits.
9. Optimized Magento site and support
Additional benefits for Magento hosting services include:
Responsive Design: The website is designed and developed to automatically adjust its layout and content based on the screen size and resolution of the device used. It works on various devices like desktops, tablets, or smartphones. Run regular Magento health checks to address any performance issues.

Performance Optimization: Magento hosting providers also optimize website performance for mobile devices. It includes minimizing file sizes, reducing server requests, and utilizing caching to ensure fast loading times.

Server Updates and Configurations: Hosting providers take care of server updates and configurations. It ensures that your Magento platform is always up-to-date and configured for optimal performance. It also eliminates the need for you to handle these technical tasks.

Expert Server Maintenance: Experienced professionals handle server maintenance tasks, including security updates and regular maintenance checks. This expertise ensures the stability and security of your Magento website.
FAQ
1. What is Magento hosting?
Magento hosting refers to a service that offers the essential infrastructure and assistance required for hosting. It also oversees ecommerce websites constructed using the Magento platform.
2. Can I oversee multiple online stores using Magento hosting?
You can use Magento's built-in feature to manage multiple online stores seamlessly from a single admin panel when using Magento hosting services. This streamlined approach simplifies management, enhances efficiency, and enables consistent branding and customization across your online storefronts.
3. Does Magento hosting have global availability?
Some hosting providers use global infrastructure such as Amazon Web Services or Azure. AWS operates data centers in multiple regions around the world. By utilizing Amazon Web Services (AWS) for Magento hosting, you can guarantee worldwide accessibility and position your store near your desired audience.
4. Does Magento have a technical support team?
Managed hosting services provide access to a team of Magento experts 24/7, including Magento emergency support. They help resolve technical issues quickly and efficiently. It comprises skilled experts with the necessary tools and Magento tech resources.
Summary
Magento hosting services offer a comprehensive solution for businesses looking to establish and grow their online presence. It also helps optimize the performance and scalability of your Magento website. We covered nine essential reasons to opt for Magento hosting services, from enhanced performance to seamless management of multiple stores.
Consider opting for an optimized Magento server for high-speed hosting and a smooth shoppping experience for customers.