Top 10 Reasons to Use AWS Cloud for Magento Hosting
The hosting configuration of a Magento store plays a very important role in its success. When competition across every e-commerce vertical is as intense as it is, every millisecond processing counts.
For your business to grow against its competitors, Website performance and speed are extremely important amongst a number of other things.
AWS is the world's leading supplier of cloud-based, mostly internet hosting services and is proven to be an excellent selection for e-commerce development services. For a robust e-commerce platform like Magento to be running on an outstanding cloud like Amazon, it became easy to handle and optimise your e-commerce website.
AWS is the most sought after Cloud Computing and Hard skill in the market. An interesting fact is that AWS accounts for 13% of Amazon's total sales. Companies investing billions of dollars in AWS cloud start to show an upward trend in their sales soon after. The primary reason behind this market reach of AWS is the support it provides, the quality of services, and the advantages it offers in terms of its versatile, reliable, and secure cloud features.
Magento Amazon Web Services (AWS) is one of the most popular Magento cloud hosting services that e-commerce sellers across the sphere count upon. MGT-Commerce specialises on AWS because we simply consider it to be the best solution for the needs of a Magento shop.
Besides, it is named as the leader in the Infrastructure as a Service for the 10th consecutive year.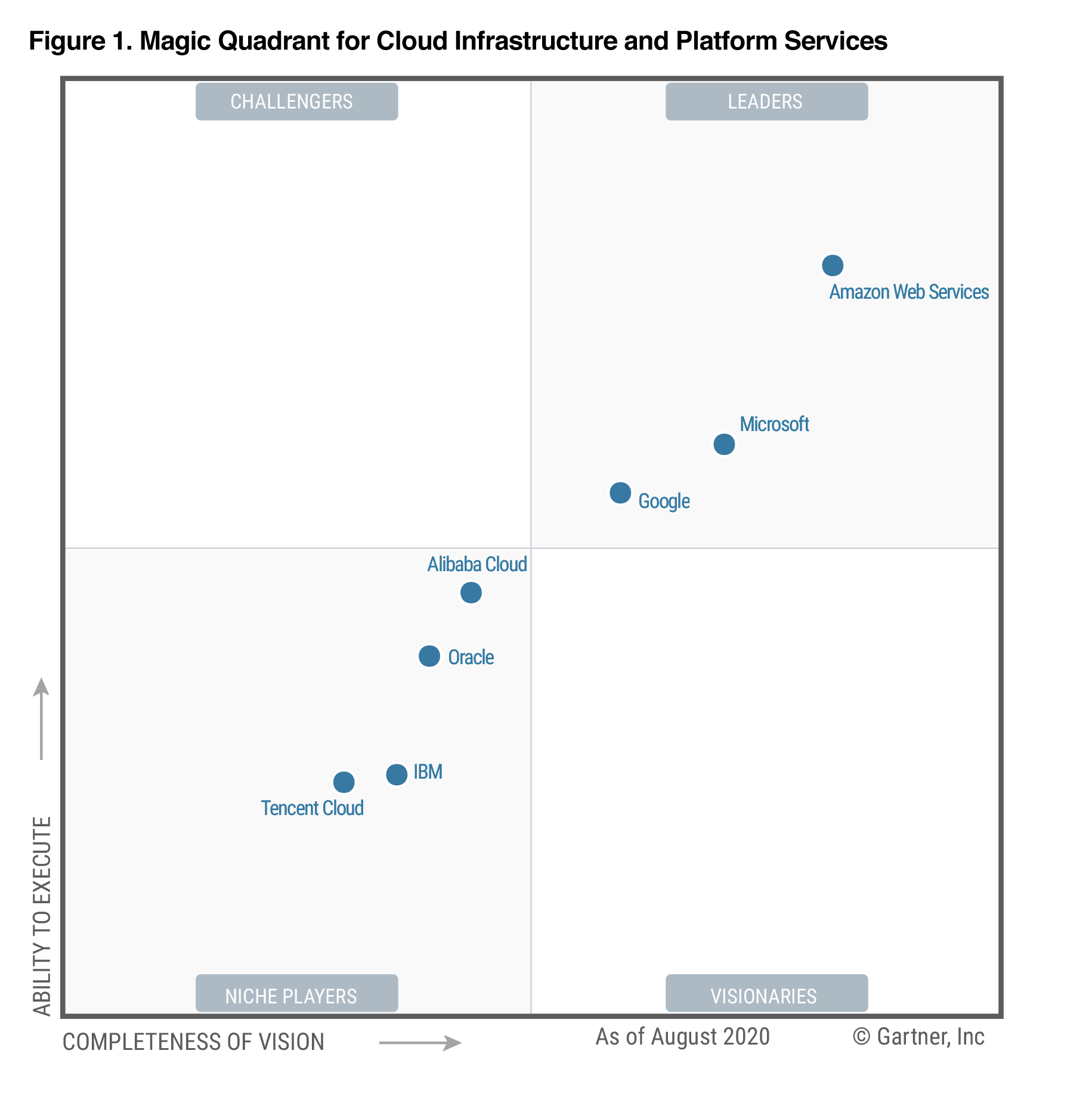 How are AWS Cloud Solutions Leading the E-Commerce Market?
Amazon Web Service cloud hosting solutions has become the golden standard of Cloud Computing. Many successful e-commerce stores, such as Alibaba, Ikea, and Amazon, operate on cloud hosting solutions. Popular retailers and e-commerce stores such as Snapdeal, Shopify and Instacart host the core applications of their website on AWS eCommerce architecture. Being a pioneer brand in the cloud industry, AWS hosts several Billion dollar companies, including Netflix, Airbnb, Adobe, and Unilever.
AWS cloud solutions offer the most robust architecture that guarantees for e-commerce stores to rely on the AWS features to interact with the visitors and efficiently accomplish their sales target.
Another integral reason for AWS cloud solutions leading the market is the ability it provides to scale server resources within minutes. Furthermore, multi-level AWS security offers e-commerce stores an unbeatable and globally-compatible infrastructure that is second to none.
AWS platform holds the advantage of its experiences of operating its own online store, the Amazon, world's the largest e-commerce platform. In the light of enhancing AWS service and architecture in real-time with Amazon, AWS e-commerce solution has developed several industry-leading technologies that have made it the most promising e-commerce platform out there.
To give you a hint of this architecture that has made AWS e-commerce an excellent solution, let me introduce -
i. Efficient Catalog Service
ii. An Innovative Checkout Process.
AWS Architecture for E-commerce Applications
1. Efficient Product Catalog Service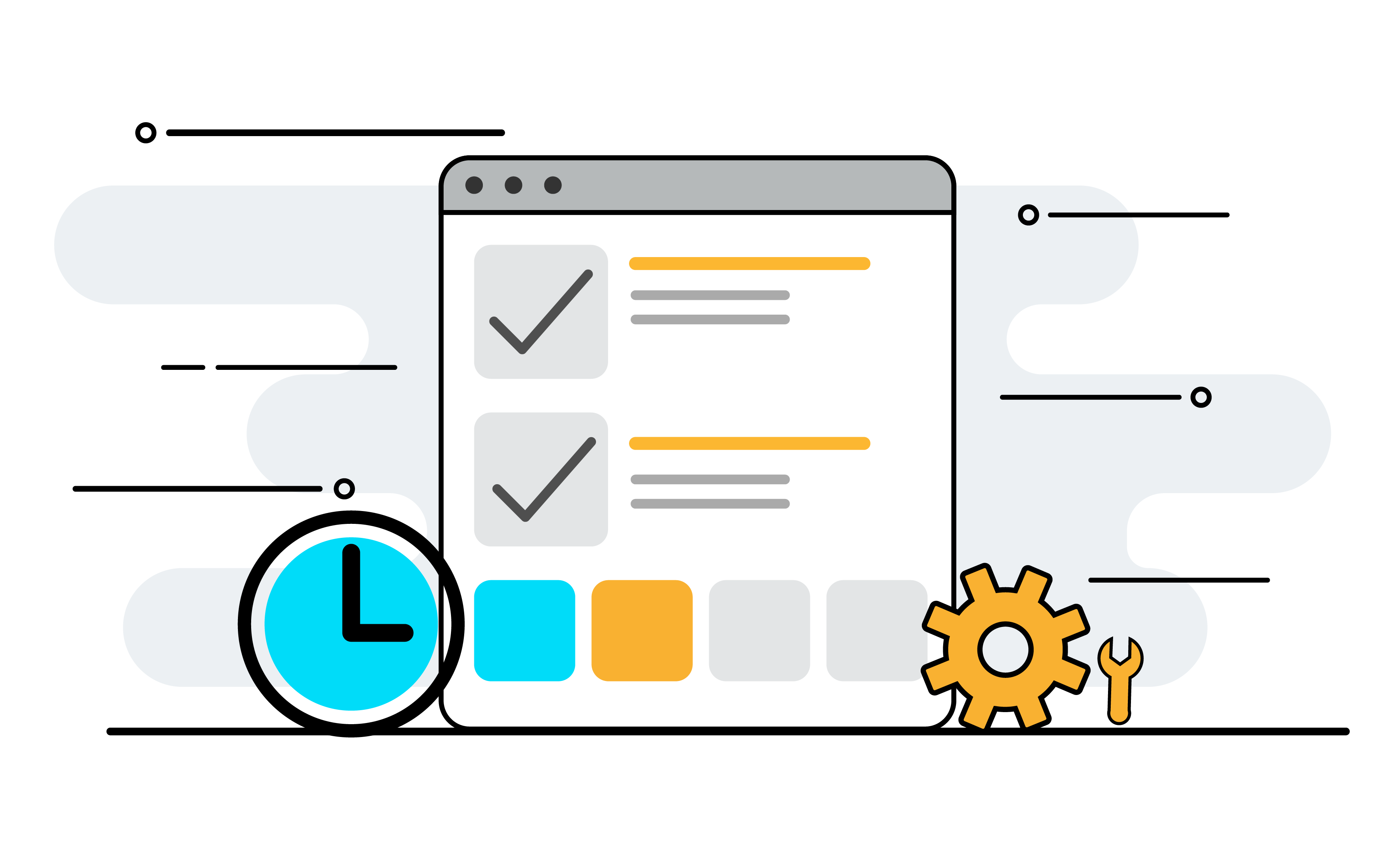 With AWS architecture, it is now extremely easy for an e-commerce website to build an efficient product catalog that scales with your business.
Well maintained product catalogs are essential for any e-commerce store to be successful. Regularly updating your website with a variety of product catalogs along with the premier of consumer data can be a daunting task. Furthermore, the catalog needs to be indexed and searchable. But with AWS's proper auto-scaling feature, the e-commerce store can efficiently manage tons of transactions of orders along with millions of catalog views seamlessly to accomplish the top-line objectives.
2. A Streamlined Checkout Process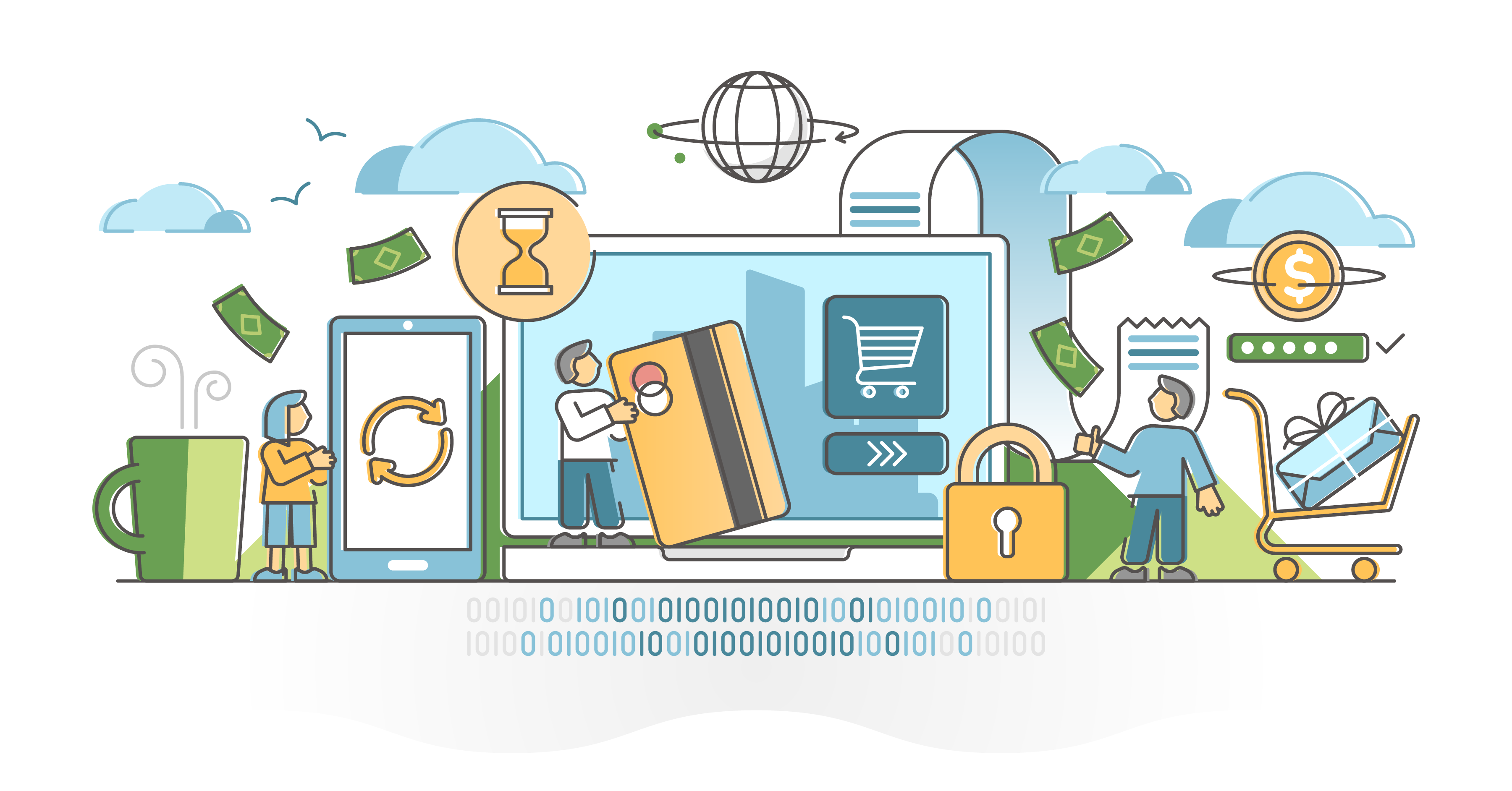 The next architecture block for an e-commerce store is the checkout process.
Maintaining the checkout service in proper order involves many steps and workflows which need to be coordinated. Above all that, customers demand their private data be managed on a secure infrastructure and kept protected on the compliant application stack.
Considering these views, AWS guarantees to deliver a secure and certified cloud infrastructure for the e-commerce checkout process.
With AWS, e-commerce store owners can establish better cloud security in the lower layers of the system, such as storage, network, and compute. AWS has also obtained multiple cloud security certifications for relevant e-commerce businesses, including these lower system layers, Data Security Standard (DSS), and Payment Cards Industry (PCI).
---
Magento Hosting with AWS
In this enormous market of online stores, having an e-commerce website is not enough to take off your online business. The performance and speed of the website, provided by its cloud, are equally essential to save the time and efforts of the visitors.
Moreover, there are so many features of AWS, which makes it a leading provider in the cloud industry. Let's shed light on some of those features of Amazon's Cloud and reasons why you should choose it for Magento hosting.
Let us explore the top 10 reasons why you should host your Magento store on AWS.
1. High Security
You would agree that the topmost priority of every online store is security. With AWS, you will never have to worry about how to secure a Magento site again.
AWS is amongst the most secure hosting for your business. Its secure cloud computing offers access to infrastructure through an encrypted environment. It also has secure reports, encrypted data storage, inbuilt firewalls for defense, data security and private subnets, attestations, physical security, and certifications, etc.
2. No compromise on Performance
The speed of AWS is what makes it more promising than most of the other hosting providers. AWS delivers excellent speed, which provides it with the ability to function better.
Additionally, Amazon invests an enormous quantity of resources in upgrading and maintaining their data centers to supply the best infrastructure. They guarantee you a quick and satisfactory solution to issues and furnish it with incredibly fast and efficient management of operations.
With AWS, you can rest assured that your Magento store will stay online 24/7. Even in the situation of a significant outage, the resources and capacity will be reduced, but your Magento store will still be online. But if such problems would occur with other standard hosting providers, it will undoubtedly result in downtime.
With AWS' simple usage, unlimited bandwidth, scaling capabilities, storage, and reliability of 99.99%, you'll be prepared to take your Magento store to newer heights. Moreover, the flexibility, security, and reliability of AWS enhance the performance of a Magento store even more at every stage.
3. Deployment Speed
Magento hosting with AWS reduces the deployment time dramatically. In traditional web hosting companies, the provision for their services and a new server generally requires 2-4 days.
Additionally, getting more memory and hard drive space is mostly not feasible as you need to rent servers on a long-term basis. But with AWS, you can start operating and testing your Magento almost instantly instead of waiting.
4. Faster Page Load Times
Many developers have tested the speed of the AWS hosting and found that AWS hosting is possibly the paramount Magento speed optimization measure for a Magento site.
Hence, the unified performance and steady structure along with swift management of issues.
Therefore even MGT-Commerce Magento hosting plans offer the fastest Magento Hosting with page loading times under 0.3 seconds.
5. Dynamic & Flexible
In this progressive industry of online stores, every function needs to be flexible to make the programs easy to operate and handle. As the internet businesses are evolving very fast, our web stores require most of their functionalities to be agile. A significant advantage of using Amazon AWS is that it is very versatile, offers dynamic functions and flexibilities in its operations.
6. Integrations
The AWS delivers a good API (Application Programming Interface) that eases creating new instances (server) on-demand and in real-time, using these new services of all-new external database information (RDS), storage (NFS), and load balancer.
Additionally, with the updates in its server type, it is easy to alter the proportion of your server's capabilities. You can fulfill the requirements of added memory and server space or power - by simply modifying the instance.
7. Very Reliable
In AWS's highly reliable environment, the data centers are equipped with power backup and protection for your e-commerce business.
The Amazon EC2 Service Level Agreement commits to a monthly availability and uptime percentage of 99.99% for all AWS Regions. Additionally, the AWS instances can predictably and rapidly be replaced. Therefore it is quite reflective when it comes to reliability.
8. Testing and Backup
With Amazon AWS, you can start operating and testing your Magento almost instantly. A Magento site, powered by Amazon hosting, significantly decreases the Magento deployment time.
You can create a copy of your Amazon instance as a backup or test system just with a single click. The testing feature can be required when running promotional events on your store and the backup feature when you update Magento.
9. Affordable for all
AWS is pocket-friendly for all sizes of businesses. It doesn't build a giant hole in your pocket as it demands to pay only for services you're subscribing for the given period. In case your Magento store is scaling up, you can adjust your subscription services and server infrastructure according to the traffic and other requirements.
AWS is not like other forms of traditional cloud hosting, which binds you to pay for a minimum amount of 12 or 24 months subscription even if your business doesn't utilize its resources at most times. Therefore, AWS is the clear winner with its pricing.
10. Global Data Centers
Amazon offers data centers from around the globe to help e-commerce businesses target customers from various locations of the world. This feature of Amazon AWS has considerable advantages for e-commerce stores intending to expand their business globally.
No other competitors can beat AWS when it comes to its availability in global data centers. With Magento hosting and AWS, businesses will get the freedom to host their e-commerce store near their client locations, be it in Europe, Asia, South America, or Australia.
---
Conclusion
Choosing a Suitable AWS Cloud Solution will Guarantee you the Best Possible Magento Hosting Performance
AWS Cloud Solution will Guarantee you the Best Possible Magento Hosting Performance
Cloud hosting proves to be an excellent solution for Magento store hosting. Amongst the various choices in the cloud platforms, MGT-Commerce is the platform that stands unique in its services. The ever-rising number of users says everything about the credibility of this particular platform.
Also, our MGT Developer Toolbar is a must-have for all Magento 2 backend and frontend developers. Moreover, you can benefit from the plethora of advantages by partnering with MGT-Commerce to build and run the eCommerce store.
Similar to AWS eCommerce architecture, MGT-COMMERCE also provides a clutter-free experience for the Magento users and also offers a high-performance Magento hosting fully managed on AWS.
MGT-COMMERCE offers a wide range of solutions, tailor-made for your business needs. Furthermore, we have a technical team available 24X7 from around the globe to help in case of any complications.
Do let us know if this article piqued your interest in Amazon Web Services. If you have any additional comments or questions about AWS and Magento, write those in the comment section below, and our team would revert at the earliest.
Until then, you can Contact Us for a free consultation on our Magento Hosting Server!