AWS website hosting cost - Is Magento on AWS the better Solution?
When launching your e-commerce store, you need to consider which method of hosting is best for you. There are four different types of hosting:
Dedicated hosting
Cloud hosting
Each of them offers a variety of possibilities, and each has its advantages and disadvantages.
Especially if you run your online business with Magento e-commerce Software, there is a way to host with Magento that is more beneficial than the others: AWS hosting.
Hosting your online business on Amazon Web Services (AWS) brings you the advantages of broad platform support and on-demand scalability.
Moreover, you will profit from dramatic improvements in your page loading times and a more reliable server environment in Amazon data centers worldwide.
Choosing this outstanding solution with Amazon will guarantee you the best possible Magento hosting for online businesses.
But what exactly are the upsides of AWS website hosting in general, particularly for Magento hosting on AWS?
AWS Hosting: What Does It Mean?
When choosing the best way to host your e-commerce store, there are a few things to keep in mind.
The main hosting solutions are:
Shared hosting (many websites use the same pool of server resources)

VPS hosting (a virtual private web server based on a physical server)

Dedicated hosting (the hosting type where the client rents an entire server that is not shared with others)

Cloud hosting (hosting services are provided based on a cloud infrastructure)
AWS hosting, also known as Amazon Web Services hosting, is the cloud hosting solution from Amazon. It offers businesses a huge variety of hosting options for their e-commerce sites at a low cost.
Amazon's solution brings many benefits that will make your hosting decision much easier.
Maybe some of your questions about the advantages of managed hosting services compared to unmanaged hosting were already answered in our article on this topic.
##The Main Advantages of AWS Web Hosting
In contrast to cloud hosting no data is outsourced. This enables companies to have full control over their data at all times without relying on a hosting provider.
However, there is one main disadvantage: There is no scalability, so reacting flexibly when high traffic on the site is detected is not possible – or only when it might already be too late.
Your servers might crash, and visitors will not be able to enter your page.
So why use AWS hosting?
There may be many reasons to choose AWS web hosting:
Extensive platform support With Amazon Web Services, you can use exactly the content management system (CMS) you prefer, of course, including the most popular ones like WordPress or Joomla. Other popular platforms like Java, Ruby, or PHP are supported as well.
Data centers and CDN Amazon offers data centers or content delivery networks (CDN) worldwide. That means that there is a perfectly suitable data center at your geographical location so that your customers will profit from the fast loading times of your e-commerce site.
Scalability The social media campaign for your newest product exceeds all expectations, and the traffic on your website is exploding. This is great but could result in your site loading much slower or, worse, temporarily not be accessible at all. If you cannot take flexible action, many possible customers might get unhappy and leave your site. To prevent a scenario like this, AWS infrastructure is ready to grow with your needs.
Besides, there are even more cloud benefits of e-commerce hosting. If this already sounds attractive to you, you will surely want to find out more about AWS hosting packages.
The worldwide availability of data centers like this one is only one reason for using AWS hosting.
AWS Hosting Packages: Four Amazon Hosting Solutions from Amazon Web Services
To host your site on Amazon Web Services, there are four options.
We will introduce each of them now and give you an idea of which needs best fit which solution.
The four Amazon Hosting Solutions from Amazon Web Services are:
Amazon Lightsail for simple websites
AWS Amplify Console for single-page web apps
Amazon S3 for simple static websites
Amazon EC2 for enterprise websites
Ec2 instance for top performance
Reserved instances for best price
Let's see what this means in detail.
Solution 1: Hosting a simple website with Amazon Lightsail
A simple website consists of a single web server with software, ensuring ease of use while building and managing the site's content.
Therefore, this single web server normally runs:
A Content Management System (like WordPress)
An e-commerce application (like Magento)
A development stack (like LAMP)
For sites that are built on common applications or popular development stacks that are unlikely to scale beyond 5 servers, Amazon Lightsail is an appropriate solution.
But don't worry if this might seem complicated. Amazon Lightsail is an easy-to-use cloud platform, regardless of if you are working with the cloud for the first time or are already familiar with clouds or AWS infrastructure.
Using AWS, Amazon Lightsail brings all you need for easily launching and managing your site at a low as well as predictable price.
Solution 2: Hosting a single-page web app using AWS management console
Single page web apps are defined as web apps that are static and require only one single load in a browser.
The following user interactions are made available through:
They are already preloaded in the browser.
Thus, single-page web apps offer dynamic functionality and high performance and are comparable to static websites.
For hosting, a single page web app using AWS Amplify Console is the right choice. With this, users can, for example:
take advantage of the workflow provided for developing as well as to

deploy their app to a global audience using Amazon CloudFront CDN.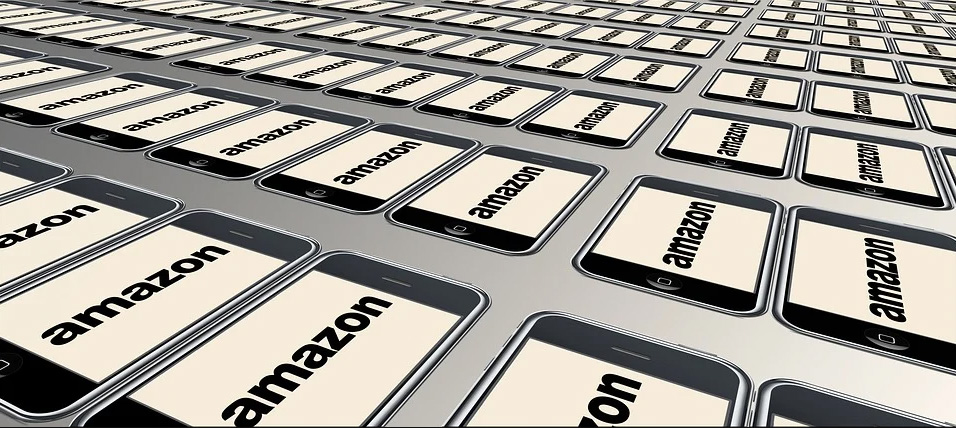 As Amazon is omnipresent in every web browser on PCs and smartphones, choosing a fitting AWS hosting package for your e-commerce store can bring you huge advantages
Solution 3: Hosting a simple static website with Amazon S3
A simple static website is what most people would call a "normal" website. It is mostly used for hosting personal as well as marketing sites.
Simple static websites deliver information to the site's visitors like:
HTML
JavaScript
images
videos
other files
On the technical side, it is notable that they don't contain a server-side application code (e.g., PHP).
Running a simple static website sometimes makes it necessary to scale due to high traffic. If you don't want to manage infrastructure either, Amazon S3 is perfect for you.
Amazon S3 is short for Amazon Simple Storage Service and provides you with these two benefits and object storage with a simple web service interface.
According to Amazon, this solution "is designed to deliver 99.999999999% durability," so there is not much more to ask for.
Solution 4: Hosting enterprise websites with Amazon EC2
The fourth and most advanced hosting solution from Amazon Web Services is suitable for enterprise websites.
Examples of enterprise sites include:
popular media sites
popular marketing sites
especially application-heavy sites (e.g., social or travel sites)
If your business uses different web servers across at least two data centers and needs autoscaling, the most appropriate solution is Amazon EC2.
Amazon EC2, or Amazon Elastic Cloud Computing, data transfer meets the highest expectations and provides maximum scalability and availability for websites and apps.
Amazon hosting: Which solution is the best for whom?
Finding out which solution is the best for you depends on one question: Which project do you intend to do? Because every project has different requirements.
Therefore, based on the project you want to realize, here is an easy overview of which Amazon hosting solution to use best.
| Project | What to Use? |
| --- | --- |
| A simple website on which WordPress or Magento is running and unlikely to scale beyond 5 servers. | Amazon Lightsail |
| A single-page web app that is static and requires only one single load in a browser. | AWS Amplify Console |
| A simple static website containing HTML, JavaScript, images, videos and more (the most common sites). | Amazon S3 |
| An enterprise website with only the highest needs (e.g. for autoscaling). | Amazon EC2 |
Are you running an e-commerce store and interested in the best Magento hosting solution? We offer a broad range of solutions tailor-made for your business needs.
MGT-COMMERCE is your first choice for a high-performance Magento hosting fully managed on AWS. Contact us now for a free consultation!
How Much Does Amazon Web Hosting Cost?
But what about AWS website hosting costs?
Luckily, Amazon has very flexible pricing models. These include:
paying only for resources used
no up-front costs
no contracts
a choice between pay-as-you-go pricing or fixed monthly pricing
For this model, the AWS hosting price will be adjusted to your company's size.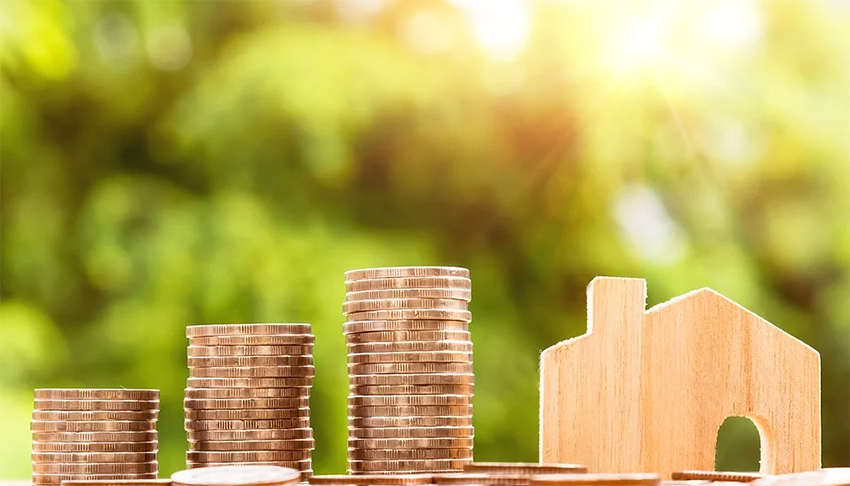 Flexible AWS pricing will adapt to your company's size.
Magento AWS Hosting: Why Magento server hosting on AWS is beneficial
Besides various hosting solutions, Amazon Magento hosting is the most beneficial.
As seen so far, relying on Amazon brings you advantages like high scalability combined with flexible pricing to fit your exact needs.
But what is Magento, and what is Magento hosting? To answer this in only one sentence: If you intend to run an e-commerce store with Magento, Magento server hosting on AWS is an outstanding solution.
To find the most fitting way for your Magento, Amazon Web Services is the best solution for a Magento store's needs.
In short, there are 6 reasons to host Magento on AWS (Amazon Web Services):
Security
High performance
Reliability
Flexibility
Scalability
Cost savings
Free tier
Find out details about Amazon Web Services on our website, including an explanation video about what AWS is.
If you want to find out even more technical aspects, learn everything about Magento hosting requirements.
If you are ambitious and only want the best for your e-commerce business, we recommend MGT Auto Scaling Setups.
With this setup, including our fastest AWS Auto Scaling with Varnish, you are perfectly prepared for traffic peaks due to your next marketing campaign
With these plans, you not only get the fastest Magento Hosting with page loading times under 0.3 seconds. You get the MGT Web Application Firewall as well.
MGT WAF is a managed web application firewall on top of AWS WAF. It protects your Magento store against common web exploits and guarantees that you never have to worry about how to secure a Magento site again.
Would you like more information first? Find our answers to all questions about what is WAF.
Regarding Magento AWS hosting, MGT-COMMERCE is completely independent because there is no financial benefit if more resources are booked. You only need to create an aws account.
Conclusion
Magento Hosting on AWS Includes All of Your E-Commerce Business Needs
Besides shared VPS and dedicated hosting, cloud hosting is more beneficial when running an e-commerce store. The solutions with AWS hosting especially ensure your e-commerce is running all the time smoothly.
Amazon's broad platform support, data centers, or content delivery networks (CDN) worldwide and scalability options are decisive factors for highly satisfying user experience as well as fast page loading times.
As there are many AWS hosting packages, Amazon Web Services hosting solutions are suitable for simple websites up to enterprise websites. The flexible pricing can be adjusted to your usage to not pay for something you aren't using.
This is why we at MGT-COMMERCE specialize in AWS. Contact us and start to profit from our high-performance Magento server hosting, fully managed on AWS, and customer support available 24X7 right now.