9+ Magento Case Studies: Real-World Examples of Magento Success Stories
Explore Magento case studies for real-world examples of ecommerce success. The article comprehensively examines how various industries have used the Magento platform to enhance online stores, improve customer satisfaction, and drive growth. Ready to gain industry insights from Magento case studies? Let's get started.
Key Takeaways
Learn about the key components for a successful Magento 2 online store, from design and UX to security, SEO optimization, and more.
Discover how Magento benefits real-life businesses. Get detailed case studies of various industries like fashion, sports equipment, electronics, and gourmet food stores.
Understand the advantages of choosing Magento 2 over other eCommerce platforms and how it can significantly enhance online retailers' operations.
Get valuable tips on how to boost customer satisfaction and enhance the shopping experience on your Magento 2 online store.
Essential Components for a Successful Magento 2 Online Store
Magento 2 Design and UX: An intuitive and engaging design that enhances the user experience, ensuring seamless navigation and interaction.

Security: Strong security measures, including SSL, two-factor authentication, and regular updates to keep your site safe from cyber attacks.

SEO Optimization: SEO-optimized site structure and content to rank higher on search engines and increase organic traffic.

Mobile-Friendly Design: Responsive design to provide an optimal viewing experience across various devices, from desktops to mobile phones.

Performance Optimization: Fast-loading web pages for improved customer satisfaction and SEO rankings.

Inventory Management: A robust inventory management system to accurately track and manage stock, ensuring efficient operations.

Payment Gateway Integration: Addition of multiple secure payment gateways to provide customers with diverse payment options.

Customer Support: Prompt and efficient customer support features like live chat, FAQs, and email support to address customer queries and concerns.

Checkout Process Smooth and frictionless checkout process to reduce cart abandonment and boost conversions.

Marketing and Promotions: Implementing marketing strategies such as discounts, promos, and email marketing to attract and retain customers.

Reporting and Analytics: Advanced analytical tools to monitor store performance, customer behavior and make data-driven decisions.

Multi-currency and Multi-language Support: Customers can conveniently shop in their preferred language and currency, catering to a global audience.

Product Management: Effective product management to effortlessly add, edit, and categorize products, enhancing the shopping experience.

Integration with Magento CRM: Synced CRM or ERP system for better data management and decision-making.

Personalization Personalized shopping experiences based on customer behavior and preferences for increased engagement and sales.
Case Studies: Real-Life Examples of Magento 2 Success Stories
1. Fashion Store
Retail Apparel Group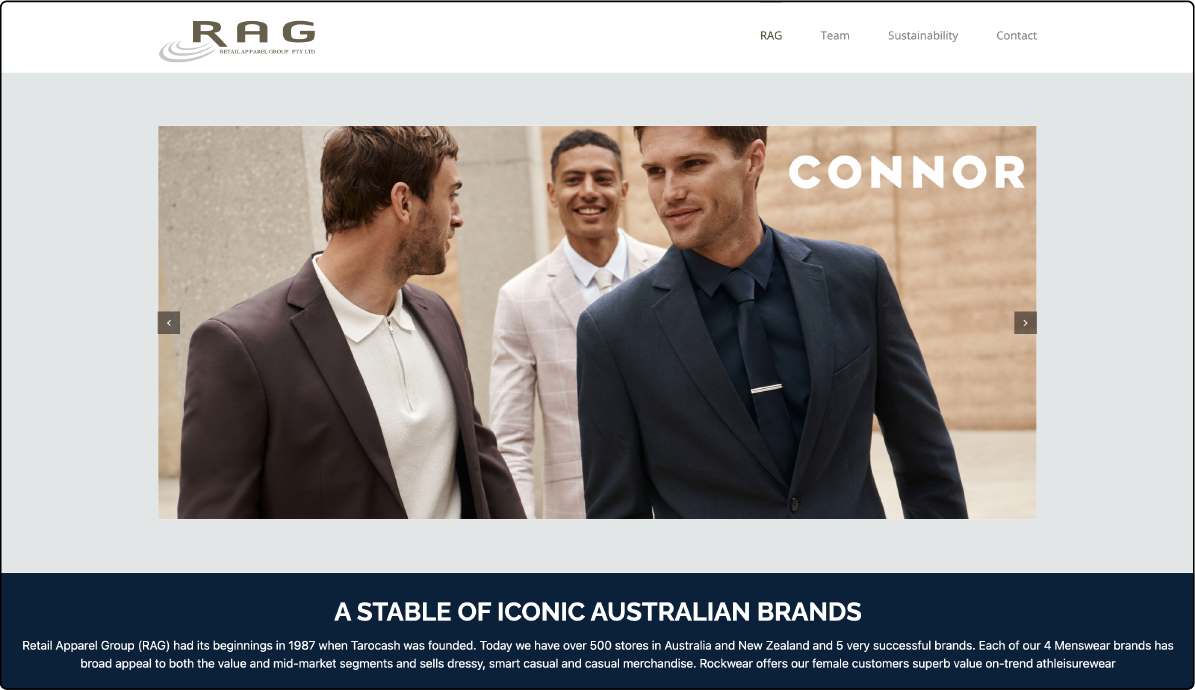 Retail Apparel Group (RAG), a leading men's clothing retailer, aimed to simplify commerce operations, deliver a seamless shopping experience, and drive business growth.
Primary Measures
RAG employed Magento's e-commerce functionalities to meet its objectives.
The company used Magento's business intelligence to gain valuable customer insights and understand their shopping behavior.
RAG integrated Magento's multiple storefront capabilities, allowing them to manage numerous brands on a single platform efficiently.
The company adopted Magento's automated email marketing to enhance customer engagement and re-market to potential customers.
Documented Outcomes
After integrating Magento, RAG documented several operational changes.
RAG witnessed an increase in conversion rates by 25% across all brands, indicating a rise in customer purchases on their e-commerce platform.
They documented an average order value (AOV) increase of 15%, suggesting that customers were spending more per transaction.
The company also observed a considerable decrease in website operating costs, illustrating financial efficiency.
Paul Smith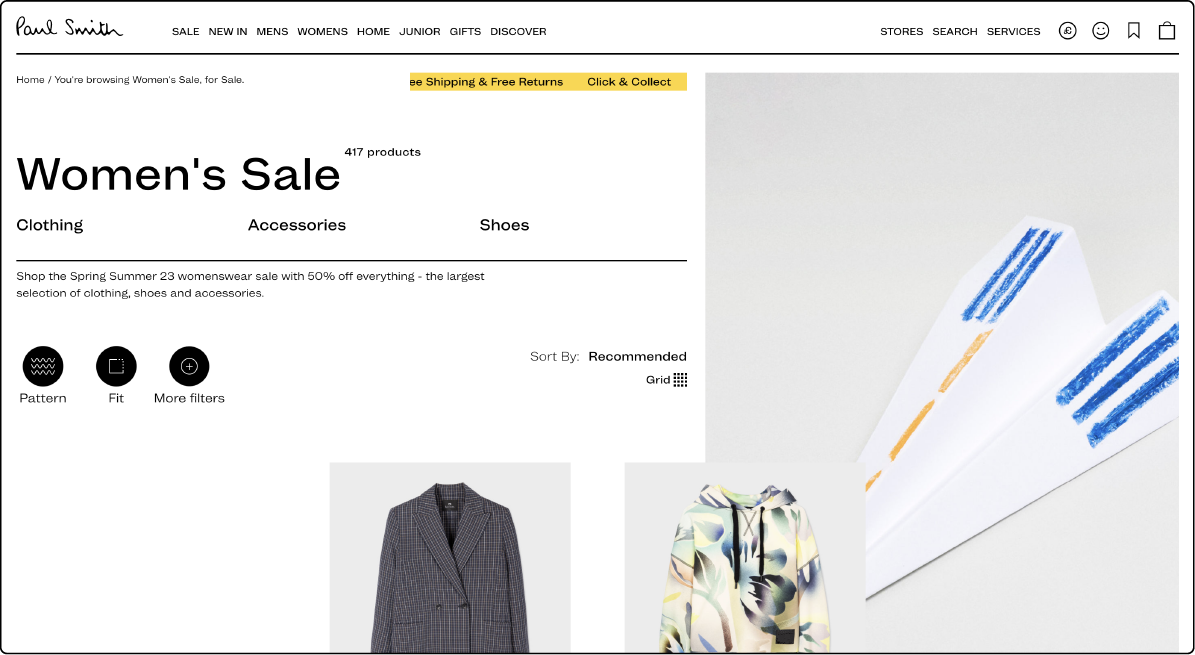 Paul Smith, a famous British clothing brand, wanted to improve its online store. They hoped to ensure every customer's shopping experience was top-notch, despite having many different items to sell worldwide.
Key Points
Paul Smith chose Magento for its high-quality online store offerings.
Magento fit into their existing systems, making it easier for them to manage a large and complex collection of clothing lines.
An 'endless aisle' feature was introduced to showcase all available products without physical store restrictions.
Results
It's much easier for customers worldwide to discover clothing lines they might like. This has led to a 17% increase in the global conversion rate.
Mobile transactions were also greatly improved, seeing a 5% growth in conversion rate.
Overall, there was a 25% increase in global transactions across Paul Smith's online stores.
This case study shows how Paul Smith's online shopping experiences were greatly improved after deciding to work with Magento. Magento development was key in managing their stock and ensuring every customer had a positive online shopping experience.
2. Sports Equipment Retailer
Bulk Powders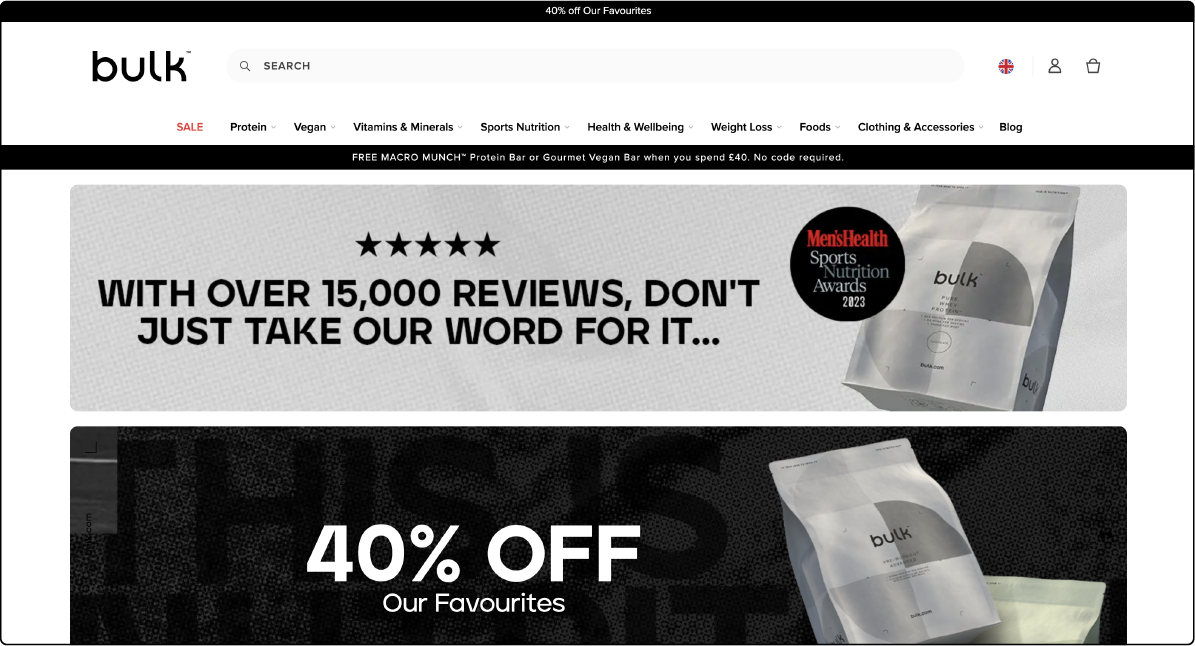 Bulk Powders is a popular company that sells sports nutrition products. They wanted to give their customers the best shopping experience and grow their online sales.
Key Details
This client wanted Magento's 'segmentation' and 'targeting' tools. This means they could group their customers based on shopping habits and show them products they would likely want to buy.
Magento helped Bulk Powders combine their online and in-store products into one system. This made it easier for clients to buy their products.
Results
Bulk Powders got 30% more visitors to their website every month.
They saw their online sales go up too. In the UK, sales increased by 35%, and in Europe, sales increased by a whopping 100%.
With Magento, Bulk Powders kept growing even when they expanded to new countries.
Rossignol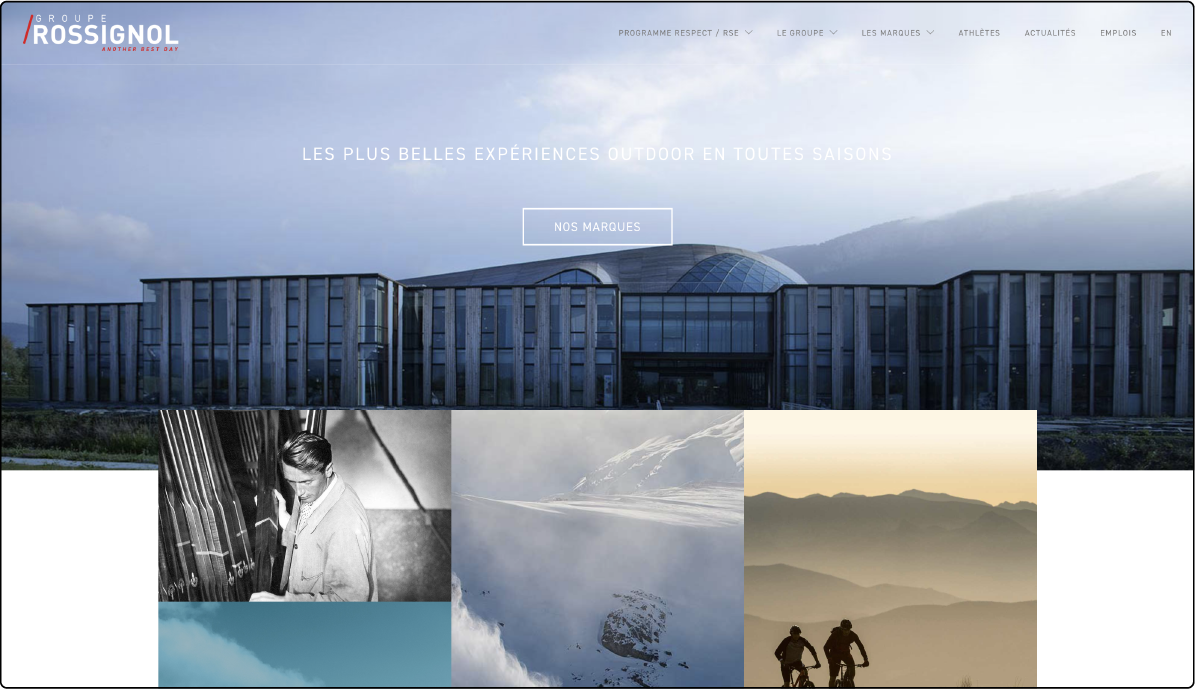 Rossignol, a prominent winter sports equipment manufacturer, aimed to strengthen its e-commerce presence, improve the online customer experience, and increase digital sales.
Key Actions
Rossignol used Magento's out-of-box features, like simplified ordering, to enhance the online shopping experience.
They integrated Magento's built-in SEO tools to help drive organic traffic to their site.
Rossignol also used Magento's responsive design capabilities to provide a consistent, user-friendly experience across multiple devices.
Noted Outcomes
Rossignol saw an increase in annual sales figures, denoting an uplift in online purchases.
Improved mobile conversion rates indicated a better client experience on mobile platforms after Magento implementation.
Rossignol also stated that the new e-commerce platform was easier to manage and maintain, improving operational efficiency.
3. Health and Wellness Store
Rite Aid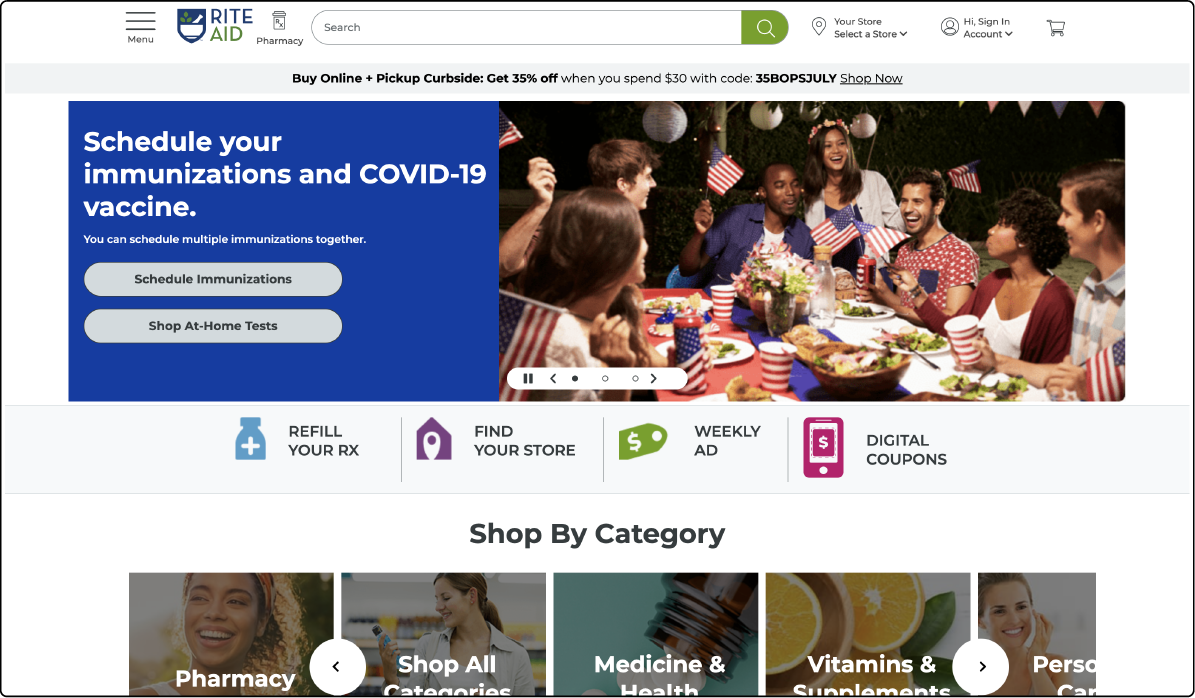 Rite Aid is a pharmacy chain that aims to refine its e-commerce operations, boost online customer engagement, and increase digital sales.
Key Steps
Magento's offering enabled Rite Aid to add a feature highlighting trending and popular items, enhancing customer interaction and product visibility.
They utilized Magento's advanced segmentation and personalization tools, allowing Rite Aid to customize the shopper's journey according to their preferences and behaviors.
Rite Aid also initiated a loyalty program consistent across all channels through Magento, seeking to augment customer retention and repeat purchases.
Outcomes
Following the adoption of Magento, Rite Aid reported several key changes in its e-commerce operations.
An increase of conversion rates by 80% was reported, indicating an uptick in customer purchases through their digital platform.
Rite Aid saw a double-digit average order value (AOV) growth, suggesting the clients spent more per transaction than previous statistics.
The bounce rate, the percentage of visitors who navigate away from the site after viewing only one page, decreased by half, implying an enhanced site engagement.
4. Electronics Store
Wyze Labs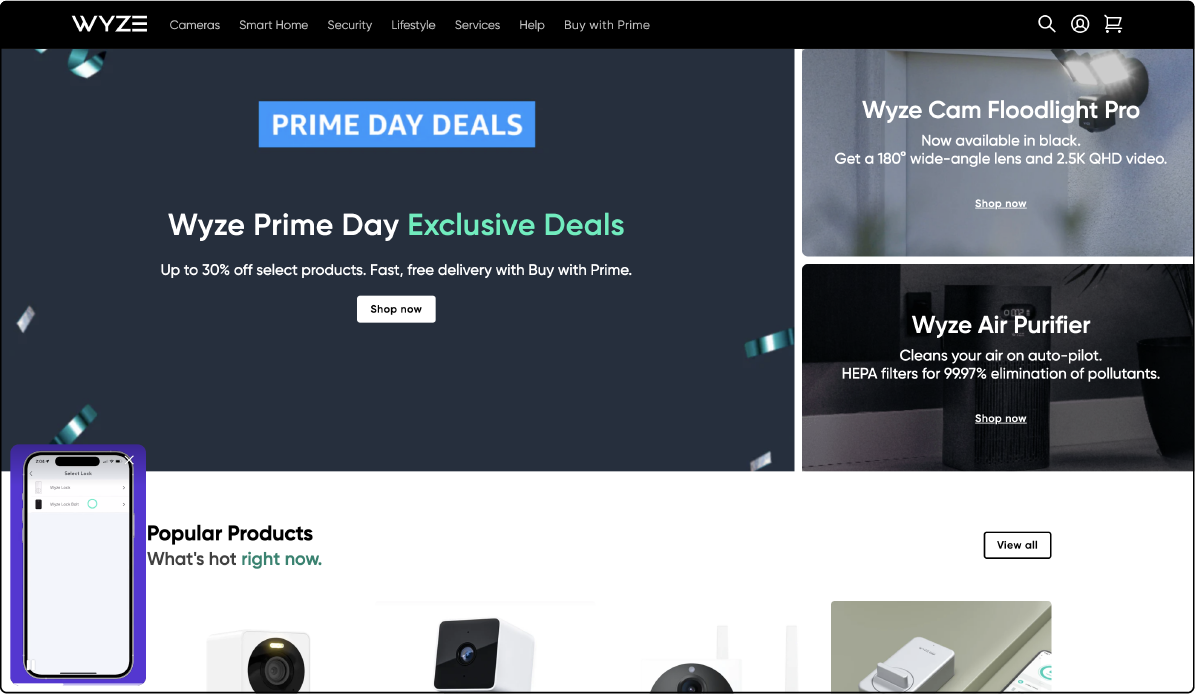 Wyze Labs, a technology company offering smart home products, aimed to enhance its e-commerce operations, improve online customer experience, and streamline sales.
Key Actions
The company used Magento's flexibility to design a unique user interface and experience, improving customer engagement on their site.
Wyze Labs utilized Magento's robust product inventory management to manage their wide range of home automation products efficiently.
The company employed Magento's secure payment options to provide a trusted checkout process for their clients.
Reported Outcomes
After integrating Magento, Wyze Labs reported an increase in conversion rates, indicating a rise in customer purchase activities.
Improving user engagement on their site suggested a positive response to the unique interface and experience created.
Wyze Labs also found managing its extensive product range more efficient with Magento's robust inventory system.
Courts Asia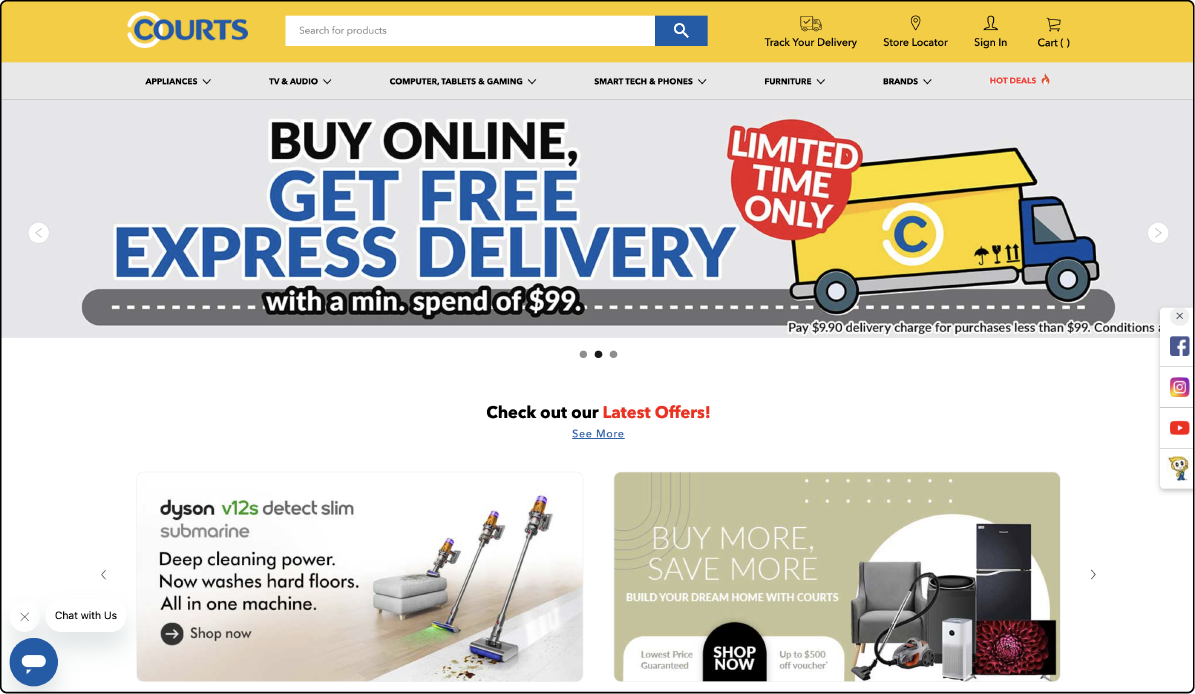 Courts Asia is a well-known company that sells electronics and furniture. Their goal was to improve the online shopping experience for their customers and boost their online sales.
Key Steps
They used Magento's 'Enterprise Cloud Edition.' This enabled them to manage their online store more easily and offer a smooth experience to their customers.
With Magento, they could also make their website available in multiple languages. This helped them serve their customers in different countries better.
Results
After they started using Magento, Courts Asia saw a successful transformation in their online sales.
Their website speed improved by 30%. So, their customers spent less time waiting and more time shopping.
Courts Asia saw their online sales jump by 60%. This shows that customers enjoyed the improved shopping experience.
5. Home Decor Retailer
Lovesac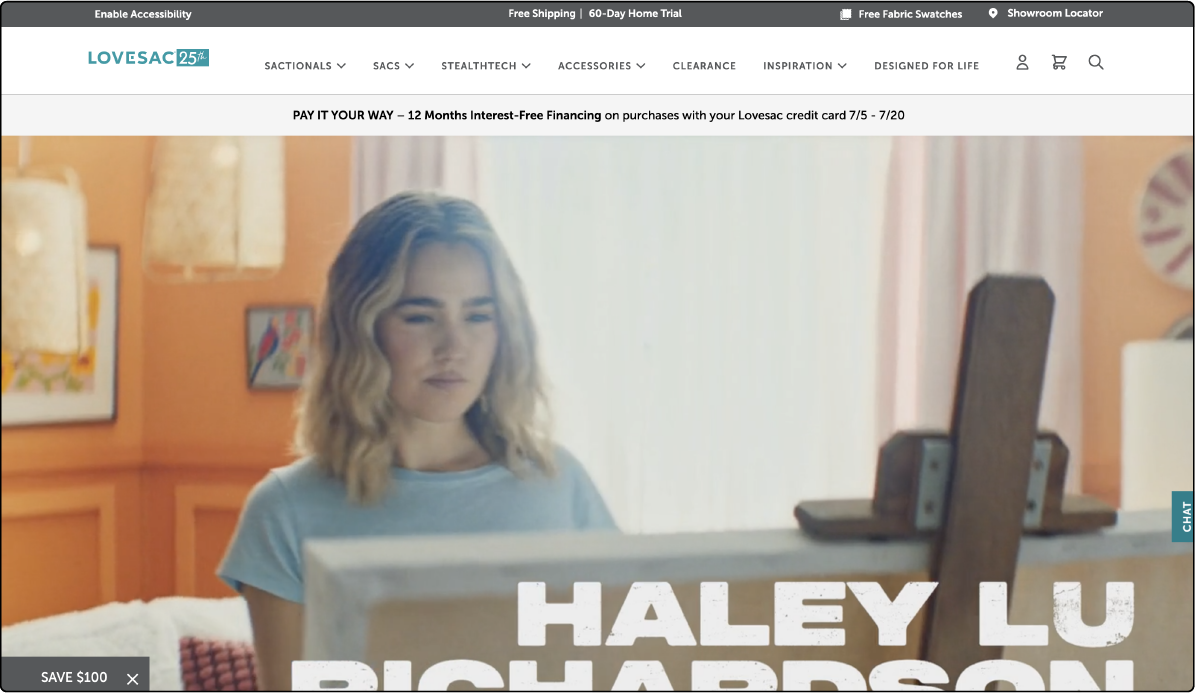 LoveSac is a popular company that makes comfy furniture, like the Sactionals. They aimed to make buying from their online store easy and fun for their customers.
Key Steps
LoveSac used Magento's 'visual merchandiser' tool to show off their furniture in the best way possible. They also made it easier for customers to find exactly what they wanted.
LoveSac took advantage of Magento's 'business intelligence. This helped them understand what their customers wanted so they could make their online store even better.
Results
After they started using Magento, LoveSac enjoyed some great results.
Their sales went up by 12%. This shows their customers were happy with the changes and bought more items.
Their mobile sales also went up. They saw a 24% increase in sales from people shopping on their phones.
LoveSac's website worked 20% faster too. This means their customers could finish shopping quicker than before.
6. Gourmet Food Store
FoodServiceDirect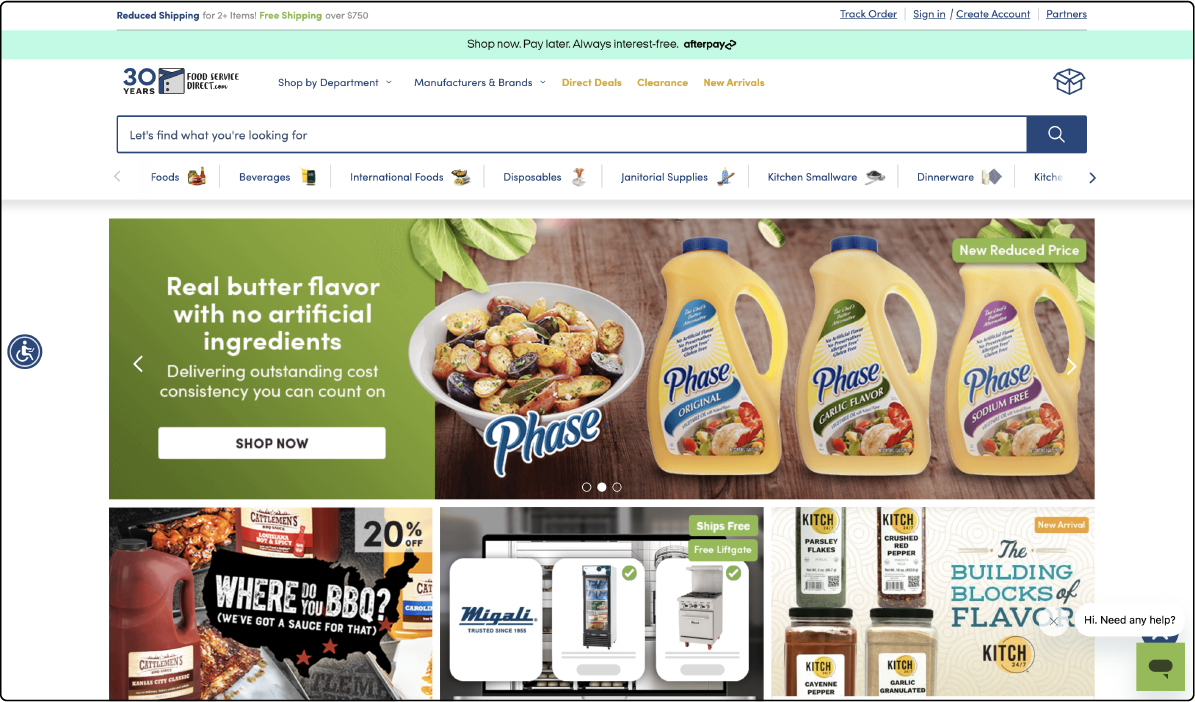 FoodServiceDirect, a B2B online food service space leader, aimed to enhance its digital commerce operations, improve the online customer experience, and increase digital B2B transactions.
Key Actions
The company deployed Magento's B2B functionality to stimulate seamless ordering, customized pricing, and efficient delivery scheduling.
They utilized Magento's 'Page Builder' feature to create customizable and dynamic pages, thus improving the online experience.
FoodServiceDirect also implemented Magento's robust catalog management system to manage its extensive product range.
Reported Outcomes
After introducing Magento, FoodServiceDirect reported several significant operational changes.
The company saw an increase in its conversion rates, suggesting an uplift in online purchases.
A documented surge in daily orders indicates a rise in B2B transactions.
They experienced a reduction in manual operations, demonstrating improved operational efficiency.
FAQs
1. What is Magento used for in an online store?
Magento is primarily used to build an online store. It offers a range of features that allow businesses to effectively manage their products, handle online sales, and ensure customer satisfaction.
2. What framework is Magento based on for online store development?
Magento is based on the PHP framework and uses elements of the Zend framework. Its use of the MVC system allows for an organized methodology in developing an online store, promoting efficient online sales management.
3. How does a Magento case study help in enhancing an online store?
A Magento case study provides a real-world example of how the platform's functions can be utilized to set up and manage an online store efficiently, ultimately leading to increased sales and improved customer satisfaction.
4. How can Magento features drive online sales?
Default Magento features facilitate online sales by providing a base for building a user-friendly new store. It offers robust features like multiple payment options, product reviews, and SEO tools that allow businesses to attract and retain customers, hence boosting sales.
5. How does Magento contribute to customer satisfaction?
Magento includes personalized shopping experiences, easy navigation, mobile optimization, and reliable customer service tools. These can significantly enhance customer satisfaction levels in an online store context.
6. How does Magento ensure effective usage on mobile devices in an online store setup?
Magento allows for responsive design, which means an online store can adapt to fit different screen sizes on various mobile devices. This ensures a seamless shopping experience for customers using smartphones and tablets, promoting user engagement and increasing online sales.
Summary
This article dives into Magento case studies, offering a clear view of how businesses use Magento to improve their online stores and customer satisfaction. How about implementing Magento for your business? Consider exploring our Magento hosting options to scale your ecommerce business easily.