Why Choose Magento Open Source to Start an Ecommerce Business?
Are you considering Magento Open Source for your online store? Known as a leading e-commerce solution, Magento Open Source offers a range of versatile features, including scalability, customization, and robust security. This article explores in detail the unique functionalities and strengths of Magento Open Source and why it stands out in the online marketplace.
Key Takeaways
Learn about Magento Open Source edition, a robust free e-commerce platform.
Understand key features like seamless integration, SEO-friendliness, mobile optimization, and comprehensive analytic tools.
Discover the benefits of choosing Magento Open Source for your online storefront.
Gain insights from case studies of businesses that have successfully boosted their online sales using Magento.
Find out simple steps to set up your unique online store using Magento 2.
Explore frequently asked questions to understand Magento Open Source better.
What is Magento Open Source?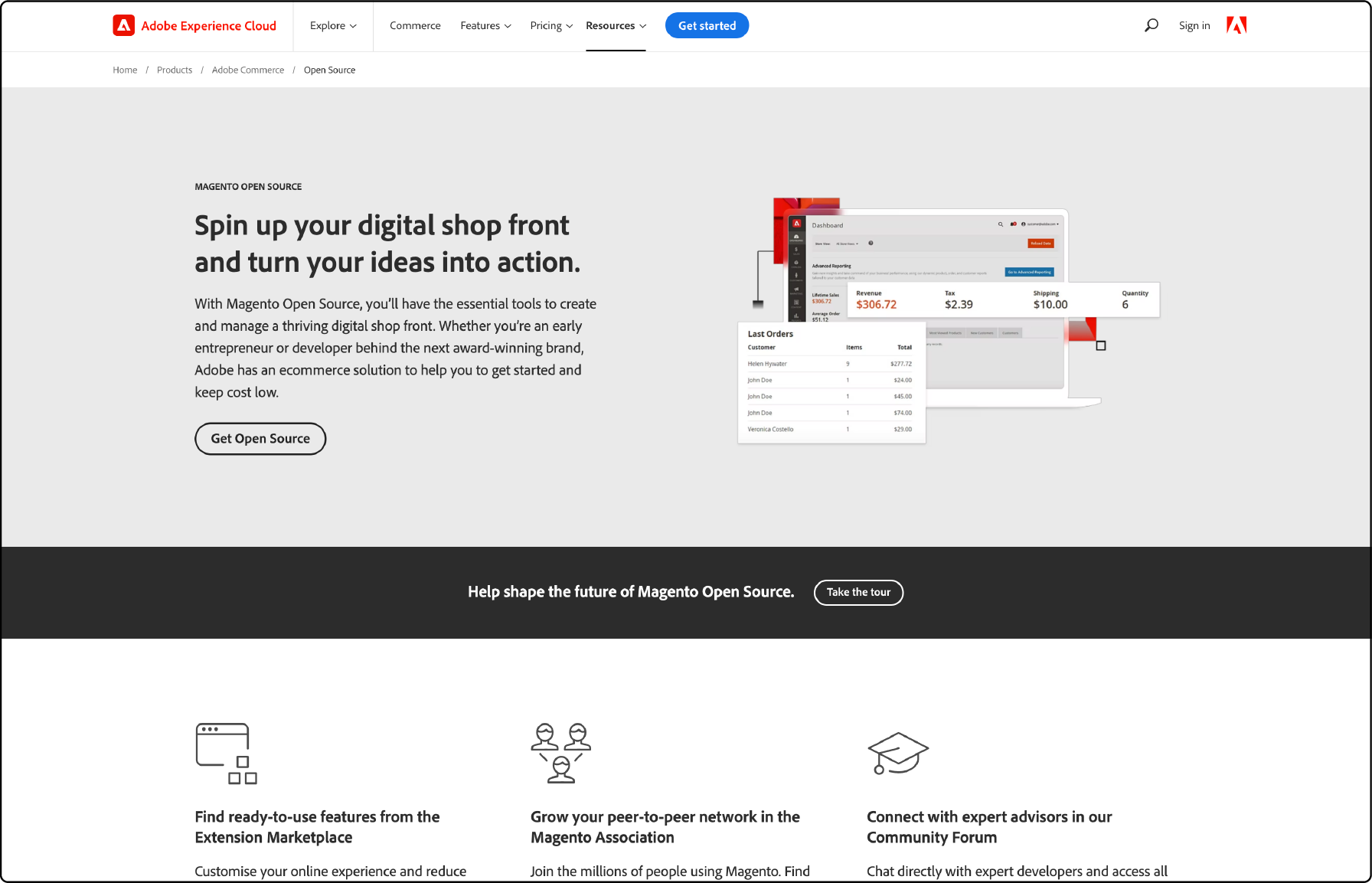 Magento Open Source is a free, open-source e-commerce software that has been a bedrock for online stores for over a decade. Magento launched the first version of Magento Open Source in 2008, and it has since grown substantially, with consistent improvements in features and functionality, thanks to Magento's community of developers.
Now owned by Adobe, Magento Commerce and Open Source software both deliver robust ecommerce solutions, from the basic ecommerce needs for small businesses to comprehensive solutions for large companies.
Magento Open Source edition allows you to create unique, customizable online storefronts. With its wide range of Magento extensions, you can tailor your store's look, feel, and function to suit your brand. It is scalable; it grows with your business and can handle increased traffic and larger product catalogs as your operations expand.
Moreover, Magento Open Source software has stringent security measures, ensuring PCI compliance and protecting customers' credit card information. Regular updates and patches from the Magento community further bolster the system's security.
An active Magento platform community provides not just regular updates but also a wealth of knowledge, bug fixes, and technical support for both the paid Magento Commerce version and the open-source version.
Key Features of Magento Open Source
1. Integration
The Magento platform seamlessly integrates with third-party services. This opens a gateway for enhanced service offerings and improved customer experience.
2. SEO-Friendly
Magento has been designed to be SEO-friendly to ensure your business ranks high in search engine results. This ultimately makes your online store more visible to potential customers and drives organic traffic to your online store.
3. Mobile-Friendly
With an increasing number of people making mobile device purchases, a mobile-friendly ecommerce platform has become a non-negotiable business need. The Magento platform caters to this need, providing users with an optimized shopping experience irrespective of their device.
4. Analytics and Reporting
Magento Open Source also comes with extensive analytics and reporting tools aimed at helping online business owners better understand their operations. Such devices can provide useful insights into what works for your business and areas that require improvement.
Benefits of Using Magento Open Source
1. Customization
Offering broad Magento extensions, the platform enables businesses to shape the aesthetics and functionality of the store as per their distinct brand identity.
2. Scalability
Magento can adapt and expand your business. It can manage increased web traffic and larger product catalogs smoothly.
3. Security
The Magento platform assures PCI compliance to protect customers' confidential information. Consistent updates and security patches from Magento developers enhance the platform's security.
4. Community Support
The dynamic Magento community provides continual updates, fixes bugs, and offers technical support to paid and open-source versions.
Case Studies: Successful Magento 2 Online Stores
1. Accent Group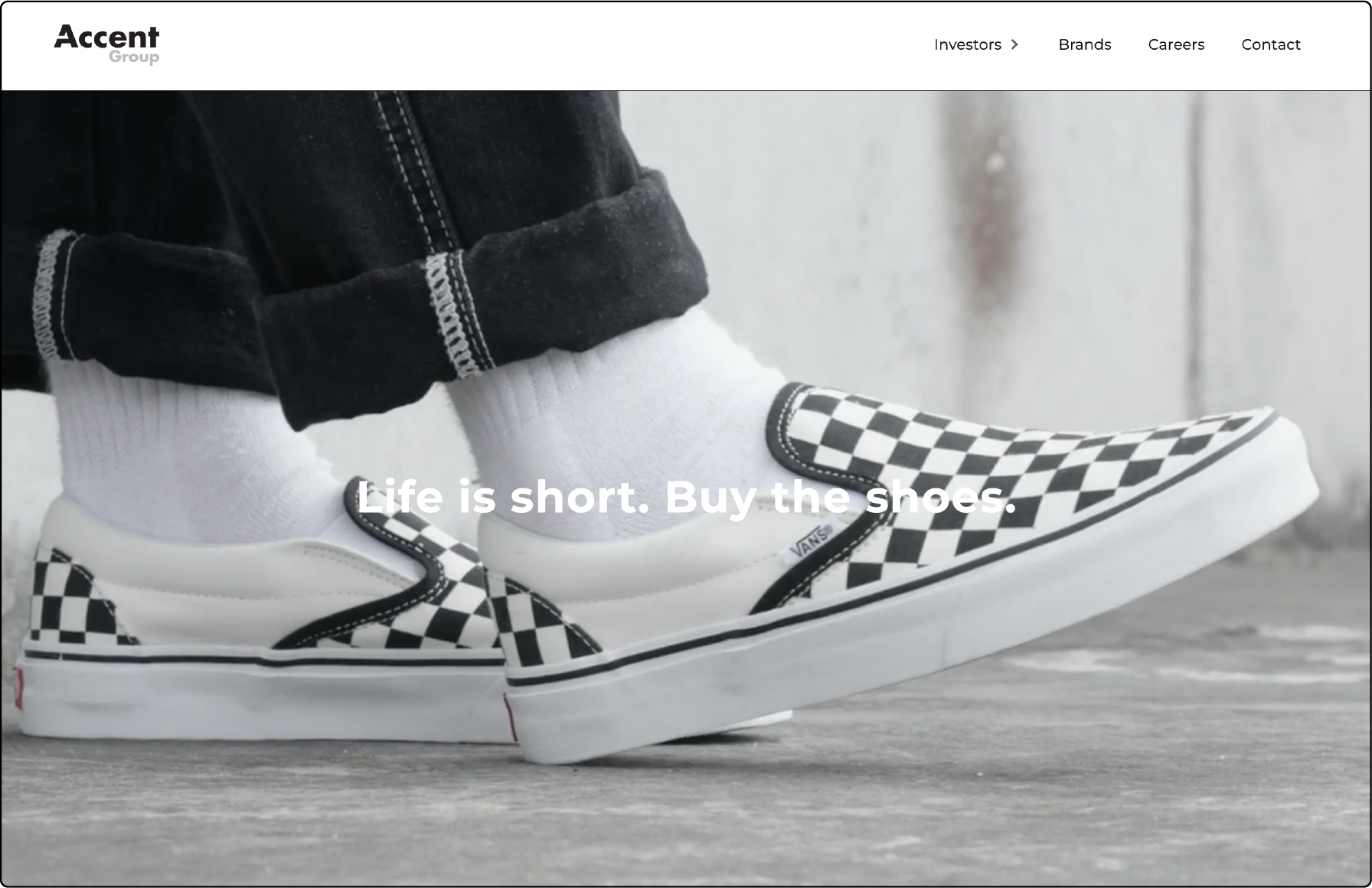 Ranked as Australia's largest footwear retailer, Accent Group faced a challenge providing a superior digital experience to fast-growing online customers. They turned to Magento Open Source to accelerate their digital transformation journey.
With Magento, Accent Group managed to launch new sites in just eight weeks, a task that previously took them up to 12 months. Prominent features of adobe commerce used by Accent Group include integration capabilities for implementing proper product search functionality and offering Apple Pay & AfterPay payments to enhance customer experience.
From Magento's reporting and analytics tool, they got visibility into customer preferences, thus driving their business strategies. The result? A 75% increase in mobile sales and 103% growth in revenue.
2. Casio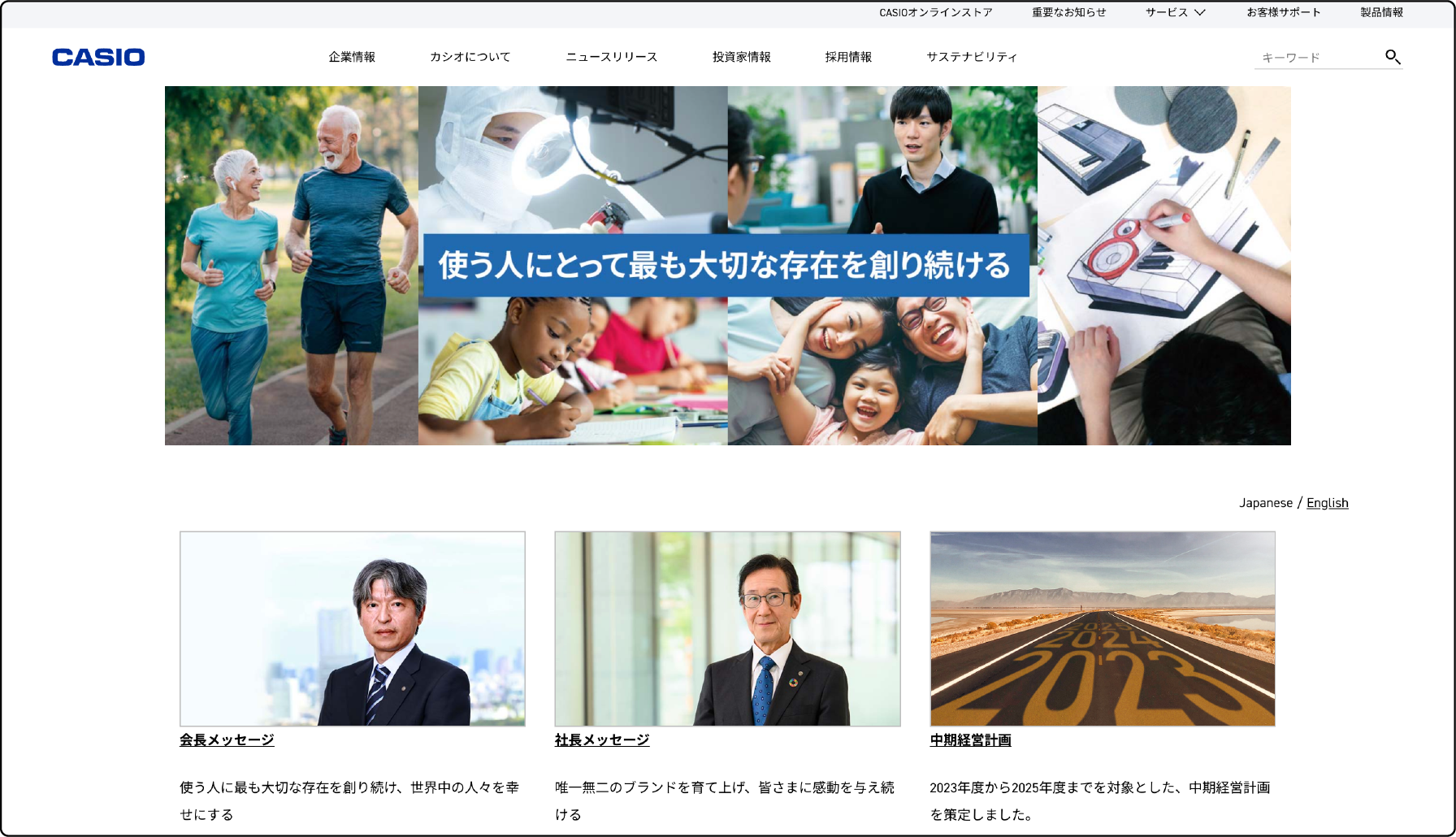 Gearing up to meet the growing demand for digital shopping experiences, Casio sought to re-evaluate its online retail strategy.
They turned to adobe commerce and partnered with eWave, a Magento Solution Partner. With Magento 2, Casio was able to unify its brand and deliver an engaging shopping experience across all its three major brands: G-Factory, Shock, and Baby-G.
Casio saw a 137% increase in online revenue, a 330% increase in mobile payment, and a 59% increase in in-store sales. Additionally, Casio reported significantly reduced customer service calls due to improved online self-service functionalities.
3. Bauhaus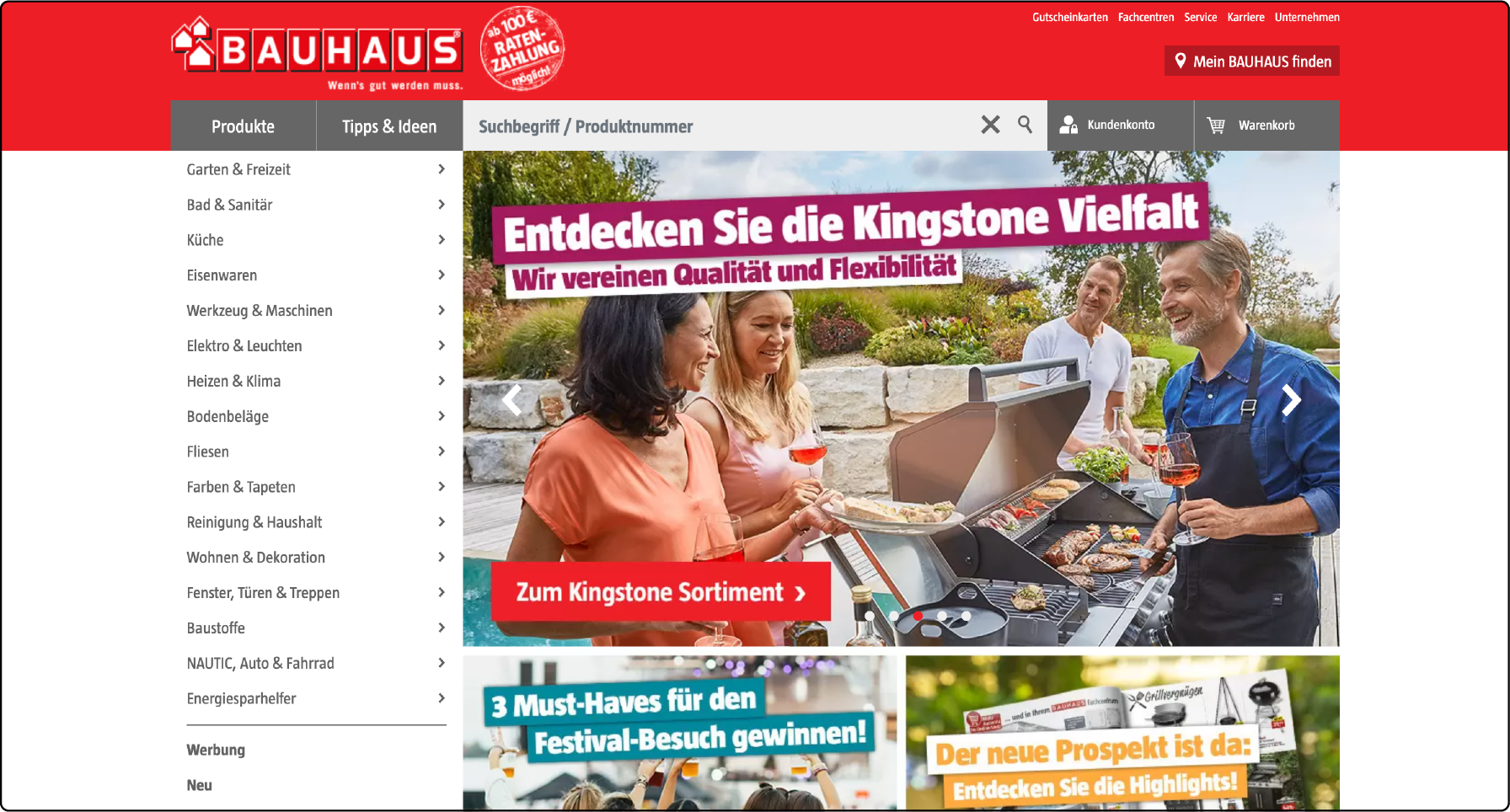 As a leading Swiss chain offering workshop, house, and garden products, Bauhaus aimed to enhance digital services without compromising its customer-friendly shopping environment. They chose adobe commerce due to its flexibility, scalability, and the potential for seamless integration with third-party systems.
Furthermore, they utilized Magento's customizable features to replicate their 'brick-and-mortar shopping experience by providing detailed product information and guidance for project planning. This digital expansion resulted in a 40% increase in mobile sales and an impressive 50% increase in revenue within the first year of launch.
How to Get Started with Magento Open Source Software?
Getting started with Magento Open Source requires some technical know-how, but the process is pretty straightforward once you get the hang of it. Here are the detailed steps you need to follow:
Step 1: Obtain the Necessary Server Requirements
Magento Open Source project requires a certain server setup to function correctly. It's essential to ensure that your server meets Magento's system requirements. It includes a Linux x86-64 operating system, Composer (latest stable version), Apache 2.4 or Nginx 1. x, and MySQL 5.6, 5.7.
You'll also require PHP 7.4.0 and up and specific PHP extensions. A secure shell (SSH) server is also essential, as some Magento features require SSH access.
Step 2: Download the Magento Open Source Software
Once you've sorted out your server requirements, navigate to the Magento website and download the latest version of Magento Open Source. Choose the "Archive" format, which includes the compressed Magento software. The formats available are .zip (for Windows users) and .tar.gz (for Mac and UNIX users).
Step 3: Installation
Next, you'll need to upload the Magento files to the server. Can be done using a File Transfer Protocol (FTP) program. Unzip the Magento Archive and upload it to your desired directory.
Step 4: Magento Store Configuration
Configure your web store on the Magento setup wizard's "Configure" page. Here, you'll choose whether to use Magento's shipping and payment solutions, and you can put your store in live mode on the same page.
Step 5: Customize Your Store
Once installed, you have a basic storefront. Now you can start customizing your store from the Magento admin panel by adding products, setting up payment gateways, and modifying your store's look using different themes and extensions according to your preference & requirement.
Step 6: Go Live
After customization, test your store thoroughly. Use a Magento go-live checklist to check all links, test the checkout process, and ensure images load correctly. Your new Magento store is ready to go live once you're satisfied that everything works as it should.
FAQs
1. Is Magento open-source or not?
Yes, Magento Open Source edition is an open-source platform. It means that its source code is freely available and can be modified or enhanced by its user community.
2. Is Magento open-source version free?
Magento Open Source edition is free to download and use. However, additional functionalities, customization, or technical support may require you to pay or hire a developer.
3. How to use Magento open-source community?
Magento open source version is a content management and ecommerce platform. You can configure it to create and manage an online store. It involves setting up the necessary server requirements, downloading the latest version, installing it on your server, and customizing the storefront to suit your brand's needs.
4. How much is Magento open-source edition?
Magento Open Source is free to download and install. Costs can be associated with hosting services, purchasing domain names, or hiring a developer for customization or third-party extensions.
5. Adobe Commerce vs. Magento open source?
Adobe Commerce Cloud (formerly known as Magento Commerce) and Magento Open Source are products of Adobe. Magento Open Source (Community) is free and allows for customization and community-driven enhancements.
Adobe Commerce is a paid version offers premium features and offers Adobe Experience cloud integration, technical support, enhanced security with Magento Secure Payment Bridge, and numerous other features unavailable in the open-source version.
The adobe commerce subscription also provides access to services from the Magento Association and the Magento Community for robust community members and expert support.
These are two different offerings tailored toward different market needs. Magento Open Source suits those who wish to leverage community member support and experiment with the platform. Adobe Commerce edition targets online businesses that require sophisticated, ready-to-use, premium features.
Comparison Table: Magento community vs adobe commerce
| Criteria | Magento Open Source | Adobe Commerce |
| --- | --- | --- |
| Magento Pricing | Free | Subscription based pricing - paid version |
| Customization | Supported with extensions | Out of the box premium features |
| Support | Community-driven support | Dedicated support from Adobe |
| Magento Features | All required ecommerce functionalities | Advanced features and integration |
| Security | Security with patches from the community | Enhanced security and compliance checks |
6. What is Magento hosting?
Magento Hosting refers to the web hosting service specifically optimized and configured for the Magento ecommerce platform. It ensures optimal speed, security, and performance for Magento-based online stores.
7. What are the benefits of choosing a Managed Magento Hosting?
Managed Magento Hosting allows you to focus on the core tasks of your business while they take care of the technical aspects, including server maintenance, backups, security, and updates. This service is especially beneficial for online business without in-house technical experts.
8. What is Magento Association?
The Magento Association is a forum created by robust community members of the Magento ecosystem to ensure the technology stays open, accessible, and thriving.
9. Is Magento Secure Payment Bridge part of Magento Open Source?
No, this solution is not part of Magento community edition and can be purchased separately.
Summary
Magento Open Source is a free, robust e-commerce platform trusted by many successful businesses due to its customizability, scalability, and security. In this article, we've detailed its key features, illustrated its benefits with engaging case studies, and provided a simple guide to get started. Magento Open Source is certainly worth consideration for businesses seeking a comprehensive digital solution. For more managed hosting insights, check out our Magento Hosting plans today.