What Is Magento Hosting? How To Decide Which Hosting You Need For Your E-Commerce Business
Magento has become an integral part of the e-commerce market, not only because of its attractive features for shop owners.
Another reason for Magento's popularity is that it lacks a host.
But what might seem to be a disadvantage at first glance turns out to be beneficial at the second.
The reason is that it allows you to compare hosting providers and choose the one that fits your needs perfectly.
To do this, it is, of course, necessary to know what hosting is in general, and what exactly Magento hosting means, and what it includes.
This article will learn everything you need to know about the four different hosting types, managed and unmanaged hosting, and the best kind of Magento hosting.
What is hosting?
Before answering what Magento hosting is, we first have to clarify what hosting is in general.
Web hosting is a service that enables you to make your website accessible on the internet, much like an e-commerce store.
While it is possible to host your website yourself, normally, you pay for a professional web host. A web host is a company that provides you with space for your website on a server that is owned or leased by the company. The web host generally also provides internet connectivity through a data center.
What is Magento hosting?
Magento hosting is a web hosting plan that is compatible with e-commerce software Magento.
Magento provides many useful features related to:
Marketing and promotion
SEO
Site management
Customer management
Customer support
Design
But there is one essential feature for running your e-commerce shop that Magento doesn't provide: web hosting.
As Magento is an extensive software package, you will need specially-prepared hosting for its installation.
There are many additional factors to take care of, such as Magento's hosting requirements.
Therefore, and especially if you have high business ambitions, you will need to make sure to get professional and reliable Magento hosting, which brings you the most advanced features for using Magento such as:
If you are interested in auto-scaling, it is necessary to mention that these three features are essential for professionally operating it.
Of course, all of these features are included in our auto-scaling setups.
Contact us now to find out more!
If you want to know why you need auto-scaling and how your Magento shop can easily handle increased traffic, we recommend reading our article on AWS Auto Scaling with Varnish.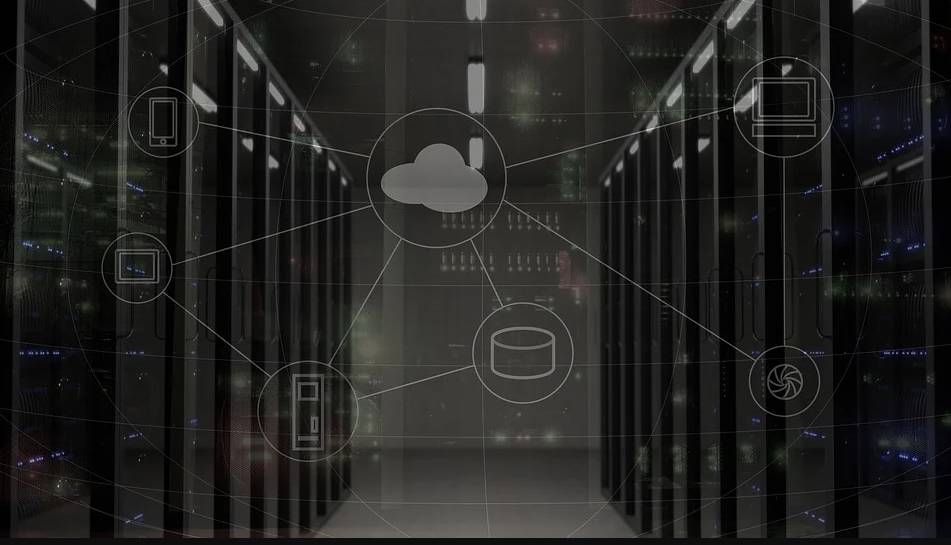 Hosting your e-commerce shop needs powerful servers goes without saying. But which type of Magento hosting is best for you? We help you find out
Four types of Magento hosting
For hosting Magento, there are four hosting types to choose from:
Shared hosting
VPS hosting
Dedicated hosting
Cloud hosting
We will introduce each of them to you now.
1. Shared hosting
Shared hosting means that several websites will use the same pool of server resources.
The number of sites that use the same server depends on your hosting provider.
As this solution is the most affordable option, it is the right choice for beginners or small e-commerce businesses.
When choosing shared Magento hosting, the hosting provider takes care of the setup so you can entirely focus on the creation and customizing process of your Magento shop.
But the low costs and multiple usages of the same shared hosting servers have one big disadvantage.
Suppose one site is experiencing a traffic peak (e.g. during successful advertising or marketing activity). In that case, it can monopolize all resources for itself and slow down all other sites on the server.
As a result, this solution only fits you if you don't get much traffic and don't plan to have more.
2. VPS hosting
With VPS hosting, you get a virtual private web server based on a physical server.
Similar to shared hosting, you share a server with others. What's different is that with VPS hosting, you get a well-balanced server that will give you more dedicated resources for performance.
This is possible because the resources are equally divided among all sites using the same server.
Virtual machines create separation within the server, which guarantees that no site can exceed its given limit.
The result is higher stability and reliability compared to shared hosting. Another big advantage is that VPS hosting is scalable.
Nevertheless, VPS Magento hosting is more expensive than shared hosting and is recommended for experienced users who can deal with possible configuration problems.
3. Dedicated hosting
Dedicated hosting is a hosting type where the client rents an entire server not shared with others. In other words, the server is completely yours.
Your benefit is you don't have to worry about any impact on others' resources, as there is no effect at all, making it the main advantage over shared and VPS hosting.
Besides, you can customize the server exactly as you want. You can decide how the infrastructure is built, e.g., the operating system or the memory size.
Not surprisingly, dedicated Magento hosting is much more expensive than shared or VPS hosting.
4. Cloud hosting
The newest hosting solution with the greatest variety of choices and flexibility is cloud hosting. Hosting services are provided based on a cloud infrastructure.
As cloud hosting combines the power of many computers into a massively powerful virtual server, you get the most attractive hosting possibilities.
With this, many cloud benefits arise, such as:
Constant site availability 365x24x7
High reliability
Easy scalability
Huge flexibility
Effective security
Fast performance
Instead of paying a fixed price and accepting that you might pay for more than you use, you only pay for the resources you use with cloud hosting.
Combined with our managed hosting plans, there is nothing that can stand in your way, leaving your competitors behind with your Magento store that always loads fast.
Contact us now to find out how to do this exactly!
Managed Magento hosting or unmanaged Magento hosting?
After all, there is another aspect to think about when dealing with* Magento server hosting:
Should the hosting be managed or not?
But what do these two options mean?
Managed Magento hosting means that you lease servers or cloud resources and thus outsource the management of your hosting and everything related to a professional hosting provider.
The hosting company will be in charge of the entire handling of the server as well as Magento, including:
Hardware and software setup and configuration
Administration
Management
Support
This ensures that your Magento site is available at all times and allows you to focus on your core business.
In contrast, unmanaged hosting means that you run your Magento shop on your servers.
You are the owner of the infrastructure, you have full control over all processes, but at the same time, you are responsible for maintenance.
In other words, you are solely responsible for guaranteeing that your e-commerce shop is continuously accessible. That might be a lot of responsibility that you don't want to deal with.
If you are considering managed or unmanaged Magento hosting, the right choice depends on your needs.
To help you with your decision, our article about managed hosting services and their pros & cons compared to unmanaged hosting will provide you with everything you need and give you a quick overview.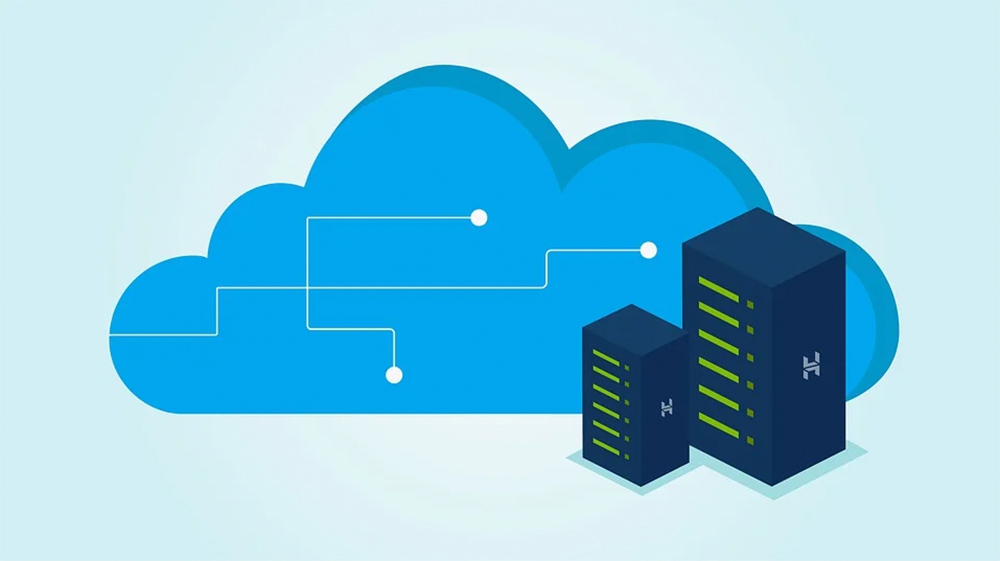 When deciding on the best Magento hosting, guaranteeing you the highest performance and highest reliability, cloud hosting should be your first choice.
What is the best Magento hosting?
There is no best Magento hosting for everyone. There is only the best Magento hosting for you.
This means that the best hosting solution only depends on your e-commerce business or ambition's special needs and requirements.
If you are about to start your first e-commerce shop, your needs will differ from a company that has already been on the market for 20 years and is about to change its business strategy.
Nevertheless, there are a few factors to think about and base your decision on when choosing a provider for the best Magento hosting.
For example:
What type of hosting do you want?
What level of support do you want?
What level of management do you want?
What price do you want?
Depending on these, a professional hosting provider will consult with you and offer you a Magento hosting plan tailor-made for your needs that fits perfectly.
If you want the best Magento hosting of all, MGT-COMMERCE is your choice.
Our high-performance Magento hosting, fully managed on AWS, makes your e-commerce site faster than you ever thought possible.
Can you imagine that MGT Varnish Cache for Magento makes Magento load up to 250x faster? That is only one of the many advantages of our e-commerce hosting.
Learn about more advantages and get a free consultation to find out which Magento hosting solution is best for you right now.
Conclusion
You decide what Magento hosting is best!
Before choosing a hosting provider, you should have a good idea of what you want and what you need. Remind yourself of the most important aspects:
Which type of hosting fits best: shared, VPS, dedicated, or cloud hosting?

Should it be managed or unmanaged?

Are you aware of the advantages and disadvantages of all the different solutions before making a decision?

If not, have you had a professional consultation to find out what the best Magento hosting is for you?
Only answering all of these questions beforehand guarantees you that you will get the best solution and won't waste any money on services you will not use.
Let's start your journey of becoming a professional and high performing Magento site together. Contact us now, and we find the best Magento hosting solution for you.