Magento Promotions: Create Special Promotions on Magento 2 Sites
Magento promotions are an effective means of increasing customer awareness about your Magento 2 site. In various formats, thoughtful promotions can help boost the conversion rate of your online store. When combined with an effective campaign, promotions captivate potential customers. This post will guide you through various special Magento promotions that can help foster loyalty among your existing customers.
Key Takeaways
Create effective promotions on your Magento 2 site with promotional rules.
Learn about catalog price rules and how they can help improve sales.
Explore cart price rules and their role in enticing customers at the checkout.
Apply conditions to promotions for maximum impact.
Types of Promotions for Magento 2
1. Catalog Price Rule
Catalog Price Rule in Magento 2 lets you lower the product cost. It works for all items on your Magento website. Once you set a rule, it adjusts product prices according to the special promotion. To set new catalog price rules, you must:
Navigate to the Admin Panel.
Expand the Marketing section, and find the catalog price rule tab.
Add a New Rule.
Set rule conditions for the new catalog price rule.
Define the Actions.
Save and test the new rule.

The rule helps save time if you have many products, as you can generate thousands of promotional coupons from the Magento admin panel simultaneously. It is useful for special occasions like Black Friday or Christmas and allows for boosting sales.
You cannot use the catalog price rule to generate a specific coupon because it won't be applicable before a product is placed into the shopping cart. However, you can use the rule to create promotional offers for product categories on your website.
Promotional codes generated with catalog price rules are excellent for creating brand awareness. Customers can view the discounted price for your products on the individual product pages. It helps imbibe customer loyalty and improves the chances of establishing long-term relationships.
You can use Magento Catalog price rules to:
Lay down a special price for a single product, a group of products, or all products on your website.

Offer a fixed discount from the original price or apply percentage-based discounts on products purchased.

Schedule the start and end dates of the rule so that it automatically expires after a set time.
Applying Conditions to Catalog Price Rules
Applying conditions to the promotions generated with catalog price rules effectively motivates customers to take desired actions. Once set, conditional rules ensure that customers can only get discounts once they meet the criteria.
Catalog Price Rule Actions
Apply as a percentage of the original: Allows creating a percentage-based discount. For example, a 65% discount on the original price.

Apply fixed discount: Creates fixed discount on the original price. For example, you can set a flat $30 discount on all items in the store that cost above $380.

Adjust final price to X percentage: This action allows setting the final price of products to a percentage of their original price. For example, if your store sells a ceramic sculptor originally priced at $800 and sets the discount amount 20%, the product's price will be adjusted to $640.
2. Cart Price Rule
Cart Price Rule is a promotion module in Magento 2. It allows you to set discounts and promotions based on the contents of a customer's shopping cart. It helps to attract customers by offering them special deals and incentives when they reach the checkout page.
Customers must apply a valid coupon code to their shopping cart to avail of the promotional offer. Once applied, the discounted price should appear under the shopping cart total. Creating a shopping cart price rule is easy with Magento 2's user-friendly interface. You have full control over setting up a promotional offer and customizing it according to your business needs. It is an effective method to entice customers with irresistible offers while enhancing customer loyalty.
Cart price rules also enhance the value of customers' buying experience, as they can take advantage of limited-period offers on desired products. It helps boost the revenue for your Magento store.
You can use cart price rules to:
Upsell seasonal products like winter wear through discounted offers like end-of-season sales.

Promote slow-moving products from your inventory.

Suggest related products to boost the average order value (AOV).
Applying Conditions to Cart Price Rules
You can set specific conditions for the applicable discount. The cart price rule discounts do not apply to products with special prices and already discounted products.
Minimum order amount: Customers can only avail of the discount if they buy products with a set amount. For example, $80 off on all purchases above $400. The discount only applies when the total exceeds a certain amount. So, it helps increase sales and encourage customers to spend more on online purchase.

Specific products in the cart: The condition is especially beneficial for upselling slow-selling items. You can provide flat discounts on items that sell lower than others.
Cart Price Rule Actions
Buy X, get Y on a discount: You can use Magento cart price rules to offer a fixed discount on a pre-selected product to customers who purchase some other product. It can help motivate customers to buy more expensive products from your online store.

Avail $Y discount for each $X spent: The strategy helps offer fixed discounts to customers who spend more over a set threshold. For example, configuring the cart price rules to apply on every dollar customers spend over a purchase of $350.

Avail $Y discount for the Cheapest or Most Expensive items in the cart: It helps upsell the products in your store by creating a sense of urgency.

Avail $Y discount for X items in the cart: It allows you to offer discounts based on the number of products a customer purchases. For example, you can offer a 10% discount if they buy two items or a 20% discount if they buy four items. The offer encourages customers to buy more and increases your sales.
How to Configure Promotions in Magento 2?
Access the admin panel of Magento.
Navigate to the Marketing section. Expand the cart price rules tab.
Select the promotions tab and click the Add New Rule button.
You can set conditions for your promotion rules (like specific products or customer groups).
Choose the actions for your promotion, like discount percentage or fixed price. You can also add additional options like free shipping or gift cards.
Save your settings and test your promotion to ensure it is working correctly.

A detailed tutorial will help you understand more about creating Magento Coupon codes.
Tips for Successful Promotions
1. Running Various Promotional Campaigns
Offer limited-time promotions or exclusive discounts on specific products to create a sense of urgency. It encourages customers to make a purchase. Measure the success of your promotional campaigns by tracking metrics such as conversion rate and customer engagement.
2. Highlighting Promotions with Banners
You can add banners or promotional images to highlight special offers or discounts. High-traffic areas of your website, like the homepage or product pages, are ideal for placing promotional banners. It ensures visibility to a larger number of visitors.
Using visually appealing banners allows you to communicate your promotions effectively and entices customers to take advantage of them.
Attractive banners with compelling visuals and persuasive copywriting motivate potential customers to explore your store further. You can also use banners to showcase limited-time offers or exclusive deals.
You can choose from various themes and templates to match your brand's identity and attract customers. It is helpful to set your store's theme to match the promotional offer, as it can offer a joyful user experience to your customers. Suppose you create special coupon codes for a Christmas sale. You can consider installing a theme similar to the festive season promotion.
3. Shipping Strategies
According to Statista research, high shipping costs are one of the top reasons shoppers abandon their carts. Providing affordable or free shipping options can help reduce cart abandonment rates.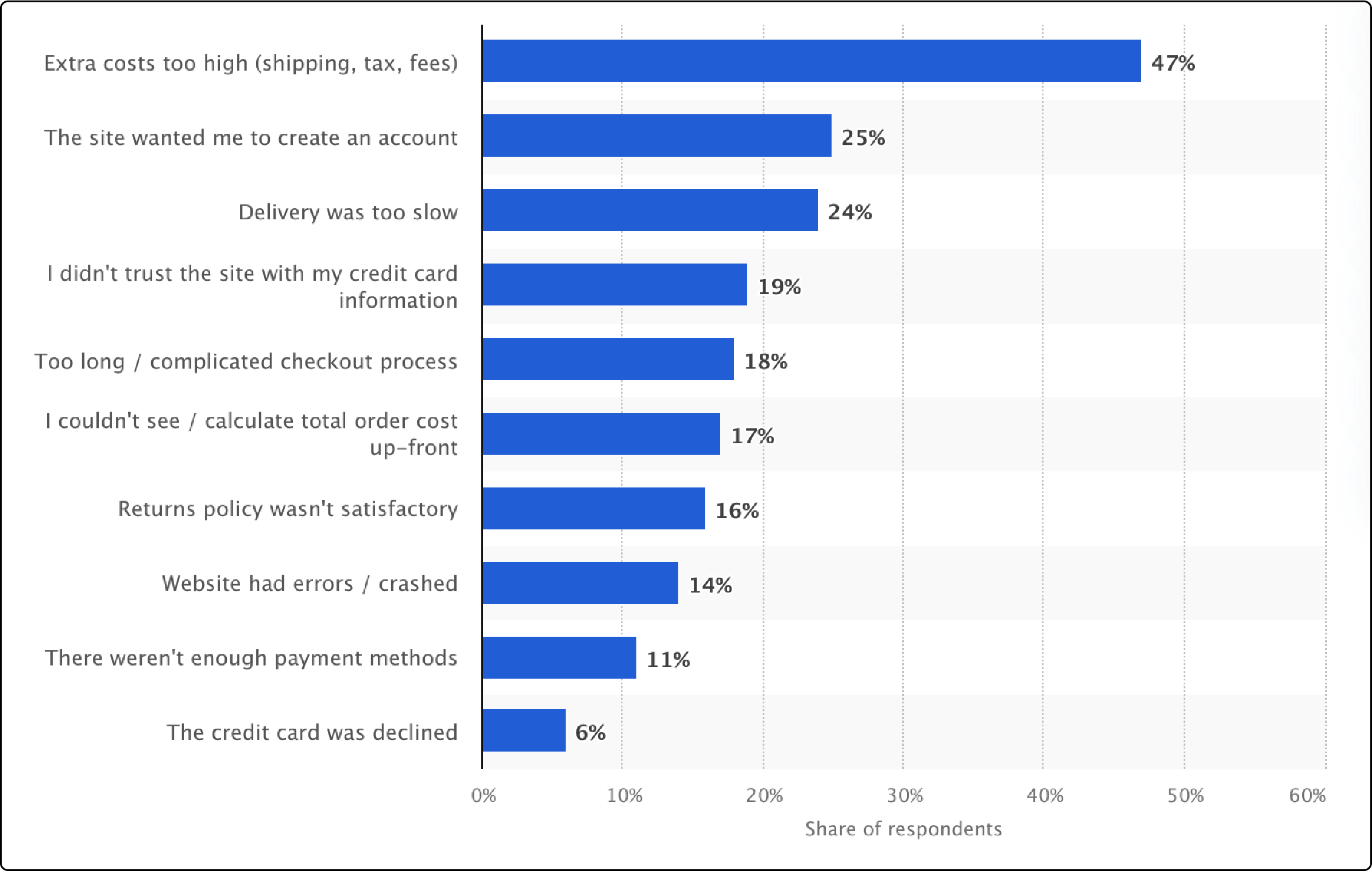 You can also use shipping strategies as part of your promotional campaigns by offering limited-time free shipping or discounted rates. You can also use Magento 2 extensions to easily set up shipping rules and options based on customer location, order value, or specific products.
4. Flash Sales
Flash sales are limited-time offers that provide deep discounts on selected products, encouraging shoppers to purchase quickly. With Magento 2, you can easily set up flash sales by creating special price rules that automatically apply the discounted price during a specified time.
5. Search Engine Optimization (SEO)
Search Engine Optimization increases your website's visibility to search engines. It helps attract more organic traffic. When people search for products related to your store, they are more likely to find you. The right SEO strategies will help improve your website's ranking on search engine result pages.
You can customize metadata like page titles and descriptions and implement canonical tags to avoid duplicate content issues. Using relevant keywords in product descriptions and URLs, creating XML sitemaps makes it easier for search engines to crawl and index your site.
It is also essential to focus on the overall performance of your Magento site, as it can influence user experience and SEO. A Magento hosting service provider can always help manage your site's performance.
6. Using Adobe Commerce features and Other Tools
Adobe Commerce offers a range of tools and features that can enhance your promotions in Magento 2. You can create personalized and targeted promotions to attract customers and increase sales.
Integrations like Adobe Campaigns or Google Analytics help gain valuable insights into customer behavior and preferences.
They allow for tailoring promotions specific to different customer groups for maximum impact. Integrating Adobe Commerce with other Adobe solutions like Photoshop or Illustrator enables designing eye-catching banners to highlight your storefront.
FAQs
1. Can I use the admin panel to create a special promotion with a cart price rule in my Magento 2 store?
Magento allows admins to create as many promotional rules and campaigns as needed. The advanced promotions can set the price after a discount in your Magento open-source store. You can even apply multiple rules simultaneously to maximize your promotional efforts.
2. How can I use advanced promotions and cart rules to create special promotions to improve customer experience?
You can use the Magento promotions to create new cart price rules targeting specific customer groups. Magento 2 allows applying promotional rules and campaigns effortlessly. So, you can create as many cart rules as needed.
The flexibility lets you create coupons and run special promotions, demonstrating your commitment to customer satisfaction.
3. What is the use of a promotions extension for Magento 2, and can it create effective catalog price rules and promotional campaigns?
A Magento promotions extension allows for creating special discounts for your customers. With an extension, you can create discounts based on various criteria.
An effective extension offers the ease to create 'fixed price' promotions and apply product labels. It seamlessly integrates with your Magento store, enabling you to run effective promotional campaigns to boost conversions.
Summary
Effective Magento promotions help attract more customers and increase sales in your Magento store. Store owners can create irresistible promotions to drive customer loyalty and generate revenue. Right tools and strategies are key to successful promotional campaigns on your Magento site.
Apart from campaigns, you should also check your store's overall performance. A sloppy Magento store cannot provide an excellent user experience. On the other hand, an optimized website plays a vital role in boosting conversions. Explore Magento hosting plans to improve your website's performance.